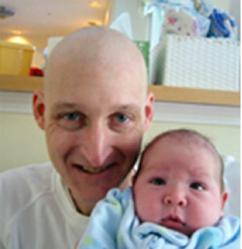 Be Bold, Be Bald! is not just a fundraiser for cancer. It's an opportunity to honor those who bravely battle the disease.
Boston, MA (PRWEB) September 30, 2011
On October 21, thousands of people across the country will be participating the third annual Be Bold, Be Bald! cancer fundraising event by wearing nylon, skin-toned caps that make participants appear bald. Not only will these people be raising funds for many cancer charities but, more importantly, they will be showing solidarity with those who battle cancer and do not have a choice about losing their hair.
Unlike most cancer fundraising events, Be Bold, Be Bald! offers a new perspective to participants, enabling them to stand with those battling the disease, and get a sense of what it may be like to lose their hair – even if it's just for one day.
Major national outlets, like Good Morning America and The Wall Street Journal are already taking part to promote Be Bold, Be Bald! The media attention is driving activity on the fundraiser website and Facebook page, which is also driving cancer survivors and supporters to engage with "Be Bold, Be Bald" with emotional feedback and stories, like these:
Sharon said: "I just returned from having a wig styled because I'm losing my hair due to chemo to treat appendix cancer. I would feel honored and solidarity if someone wore the bald cap to stand together with those of us losing our hair."
Denise said: "I am in chemo, battling breast cancer a second time. My family, including parents, siblings, friends and husband are 'going bald.' I am deeply touched and amazed by their sincere desire to support me in my fight, pay tribute to my Mom who is a 22 year survivor and homage to relatives who did not win their battle here on earth. As a cancer patient, I am honored and humbled by this display of solidarity."
JoDee said: "The person who inspired me to join the Be Bold, Be Bald! fundraiser, and who inspires me to be the person I am everyday is my 4-year-old God-son Doryan. He was diagnosed with brain cancer (ATRT) in November of 2008. He went through numerous surgeries, chemo therapy, a transplant and radiation."
With each story of survival and solidarity, the Be Bold, Be Bald! movement continues to gain momentum.
To be a part of Be Bold, Be Bald!, visit http://beboldbebald.org to sign up. All registered teams and participants receive a bald cap, t-shirt and a variety of offline and online fundraising tools. Registration closes on October 14, as packages need to be shipped in time for the event, so be sure to register as soon as possible.
Be Bold, Be Bald! is managed by Small Army for a Cause, a 501c3 organization committed to helping raise awareness and funds for medical-related causes. Small Army for a Cause was founded in 2008 by Boston Advertising Agency, Small Army, in honor of its co-founder, Mike Connell, a two-time cancer survivor who lost his life to the disease in November 2007.
###