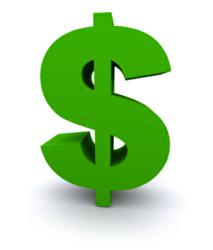 Los Angeles, CA (PRWEB) February 23, 2013
The nation's premier, luxury residential and commercial moving company, Acclaimed Movers, has just reduced its long distance mover's rates to better serve customers. The company has been performing long distance moves at an incredible clip, which has allowed them to reduce their rates to provide their top-quality service at an even more economical price. Now, they offer the most affordable, luxurious, and long distance moving services in the country. The change in long distance movers rates is just another way that Acclaimed is improving the services it offers, as the company aggressively works to maintain its position as the go-to moving company for all cross-country and international relocations. Acclaimed's premium services, dedication to excellence, and continued affordability have earned them an "A" rating from the Better Business Bureau.
Acclaimed Movers has served all of the nation's moving needs for more than a decade, and helps people transition across town, across the country, and across the world. They move all manner of buildings, including homes, apartments, condos, offices, warehouses, retail facilities, restaurants, and more. All of their relocation specialists have years of industry experience, and exercise extreme care and precision on every move. Acclaimed offers a packing service that ensures the safe transportation of belongings, strengthens boxes, and includes hand-built moving crates for all fragile or valuable items. All transportation is conducted by the ever-expanding Acclaimed fleet, which features top-of-the-line trucks equipped with GPS. When storage is required, they have long-term and short-term space available in a state-of-the-art, climate-controlled, and secured storage facility.
Acclaimed Movers performs long distance moves with ease, and has an in-depth understand of the nuances of relocations over a hundred miles. The company has become synonymous with reliability, affordability and efficiency in the moving industry. The reduction of their long distance mover's rates makes it easier than ever to see that Acclaimed is right company for all long distance moves. If it's time to move somewhere near or far, it's time to get a free, no-obligation quote from Acclaimed Movers. We'll get you moving.