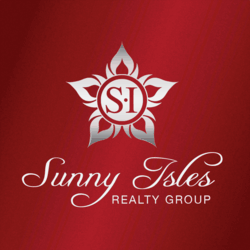 Sunny Isles Beach, Florida (PRWEB) April 24, 2013
Estrella Hamui, CEO and founder of Sunny Isles Realty Group, has launched her new website at http://www.sunnyislesrealtygroup.com to give her clients easier access to her real estate services. The new website went live April 24.
"This website is a very important part of my vision and goals moving forward," Hamui said. "I want to give my clients a resource to help them find their dream homes. This website has so many wonderful tools that people can utilize, and I am always still just a phone call away."
Hamui is a renown real estate agent in South Miami, and has specialized in luxury condominiums throughout South Florida over the past 15 years, such as Acqualina, Regalia and Porsche Design.
She has been a top producer for three different real estate, including Beachfront Realty, Riviera Real Estate (Williams Island Realty) and Acqualina Realty.
The new website provides multiple tools for people seeking to find a home or just learn about the South Miami area.
The features include:

Free tips about the South Miami Real Estate scene
MLX Listing Search
Pictures and detailed information about new developments and projects in South Miami
A resourceful blog with posts about everything from real estate to movie reviews
An event calendar
Links to all of Estrella Hamui's social media platforms
Pictures of South Miami
Sunny Isles Realty Group and Estrella Hamui's goal is to establish trust with her clients, help them find their dream home and ensure their happiness.
With Sunny Isles Realty Group's new website, the intentions are to facilitate that trust, while providing interesting information, tips and resources to help clients make informed decisions and learn about the South Miami community.
You can learn more about Sunny Isles Realty Group and Estrella Hamui at her new website: http://www.sunnyislesrealtygroup.com.