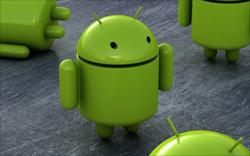 Immediately post videos to social media sites such as Facebook or YouTube.
Rochester, NY (PRWEB) April 19, 2013
Now Android based Smart Phone and Tablet users are able to use their devices to configure and access the ActionCam through the AC Configurator App. ActionCam has 24 user configurable features, which increases the usability and versatility of this very small action video camera. The following is a list of the user configurable features.

Set Date & Time
Displaying Date and Time Stamp (configurable)
Auto Shutoff (configurable)
Record indicator, on, off or flash
On/Record Function (configurable) Delay, Auto Record
Video Data Rate, 7 or 10mbps
Video Frame Rate
Video Frame Size
Video Clip Length
Audio, low, medium, high or off
Video settings, Exposure, White Balance, Contrast, Saturation, Color Options
Motion Detect (configurable) Motion Sensitivity, Motion Time-Out
Rotate Video 180 deg.
Loop Recording
Time Lapse Photos (configurable)
Video Out Option (NTSC or PAL)
The AC Configurator App also allows users to access all files and folders on the ActionCam. This means the user can move files, delete files and view their videos through their Smart Phone or Tablet devices. This could be extremely useful to free up memory on the micro SD card or to immediately post videos to social media sites such as Facebook or YouTube.
The ActionCam is an ultra small action video camera that produces high quality true HD 720P video with audio. Small enough and rugged enough, it can be mounted almost anywhere. ActionCam is a fraction the size of its competition and only weighs 1.2 ounces. Due to its small size and light weight, ActionCam is the only action video camera on the market which can utilize magnets as one of the primary means for mounting. This amazing little action video camera allows the user to capture all their action videos. Here are just a few of the applications people are using the ActionCam for; car racing, motorcycle racing, BMX bikes, cycling, skiing, hang gliding, hunting, paint ball, fishing, RC cars and boats, rock climbing, etc. It's the only ArcheryCam of this size. Visit our website to see why the ActionCam by P.E.D. Products has been adopted by the hunting community and racers alike.
For more information on the ActionCam, Accessories, AC Configurator App, or to purchase, visit the P.E.D. Products website.