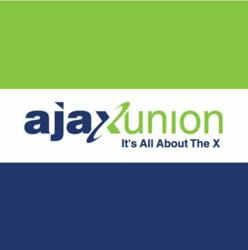 We're inviting business owners to enter our giveaway and discover how a blog can help them meet their marketing goals.
New York, NY (PRWEB) February 24, 2013
Online marketing company Ajax Union is spotlighting its newly updated business blogging plans with a month of free blog posts offer. The offer will give ten lucky business owners the chance to win the services, which are a great starting point for building branding and optimizing SEO efforts to improve online rankings. Companies that enter will also receive a complimentary 15-minute consultation to assess the effectiveness of current online marketing strategies and important information to help guide future decisions. Entries to win the blogging services can be entered online at http://www.AjaxUnion.com/freeblog.
Business blogging is an effective strategy for search engine optimization. On-site blogs set up and written by the Ajax Union team create the new, keyword-rich content that Google favors in search engine results. Blog posts also feed to social networks, giving the professional content true viral potential among followers. A well-written blog post can also outline the unique features of a company's brand and help to build an enduring online presence directly from the source. In addition, blog posts are the form of local Internet marketing picked up most frequently by news outlets and shared through links from site visitors.
"Ajax Union's blogging plans now feature the latest best practices in search engine optimization to boost a company's overall online presence. To highlight the updates we've made to each of the business blogging plans, we're offering a month of free blogging services to ten winners. Each company that enters will also automatically receive an online marketing consultation. We're inviting business owners to enter our giveaway and discover how a blog can help them meet their marketing goals," said Sarah Mogin, Vice President of the Brooklyn-based SEO company.
Ajax Union revamped the business blogging plans for 2013 and offers three different services to meet the individual needs of companies. The weekly business blogging plan, the most basic offering, provides four posts each month. The daily business blogging plan includes one post every weekday. The super business blogging plan, the most comprehensive of the three plans, features two blog posts every weekday, plus new content postings on the weekends.
For more information about Ajax Union's services, keyword research, or month-to-month online marketing plans, visits the SEO company online or call 1-800-594-0444. The agency also maintains profiles on many social networks, including Facebook and Twitter.