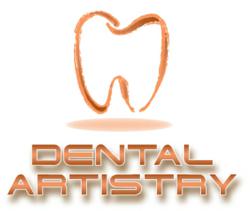 Dental Artistry won America's Top Dentist and received the Best of Anaheim 2012 for considerable expertise and patient compassion.
Anaheim Hills, CA (PRWEB) December 23, 2012
Award Winning dental office, Dental Artistry, is now offering complimentary exams and the first half hour of sedation dentistry at no charge to new patients. The Orange County dentist, Dr. Ohanesian, has been providing elite dentistry for over 20 years. He provides expertise and compassion to patients. Those interested should call (714) 750-9434 for more information and scheduling.
This year, Dr. Ohanesian was named America's Top Dentist by the Consumer's Research Council and also the Best of Anaheim. He is a highly skilled Anaheim cosmetic dentist and provides over a dozen different cosmetic procedures to make patient's mouths look stunning while also being healthy.
The doctor places Orange County dental implants along with being certified in Invisalign, which are clear braces most people cannot even see. The dental implants placed look completely natural and function well, allowing people to care for them just like the rest of the teeth.
Sedation dentistry provides the ability for those with dental anxiety to have a stress free experience with the Anaheim dentist. It also allows for individuals to receive longer treatments that may include both sides of the mouth. These are often not possible without sedation.
Dental Artistry provides services to a broad area including Yorba Linda, Anaheim, Fullerton, Santa Ana and more. Teeth whitening can be accomplished in only one hour and brighten teeth by up to 8-10 shades with Zoom!
There are multiple new patient specials in addition to the complimentary exams and free half hour sedation. Call (714) 750-9434 for scheduling.