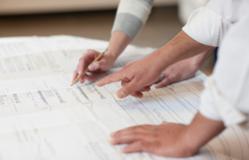 The fact is, there's not a lot of clarity today about the long-term picture…but that doesn't mean you can't be doing something now to get prepared for what may happen.
Houston, TX (PRWEB) October 13, 2012
With healthcare reform continuing to be a "hot button" election issue—given its prominence in the recent presidential and vice presidential debates—many businesses are even more confused about what it may mean to them. Applefield-Shipp Insurance Solutions, a Texas insurance brokerage, recommends businesses take a proactive position to prepare them for the coming change.
"Many print and broadcast journalists, as well as so-called experts, have expended plenty of energy focusing on the Patient Protection and Affordable Care Act (PPACA) and how it will affect small businesses," said Joan Shipp, Managing Partner. "The fact is, there's not a lot of clarity today about the long-term picture…but that doesn't mean you can't be doing something now to get prepared for what may happen.
"We're getting ready," she continued. "Our team is focused on staying ahead of the curve, educating ourselves about the new regulations that may be implemented and positioning ourselves to serve as an invaluable resource for clients once the dust has settled."
Applefield Shipp suggests businesses heed the following advice with respect to healthcare reform:

If you don't have a relationship with a broker or agent, initiate one. It's a smart move to build trust before you find yourself in a "fire drill" situation. By establishing a partnership, when it's time to make decisions, you'll be comfortable taking advice from your chosen expert.
If you already have a broker or agent, but that person hasn't communicated with you in a while, this is an excellent opportunity to reestablish your connection and see how he/she is preparing for the changes healthcare reform may bring. Depending on the answer you receive, you may feel it's time to seek a new relationship.
Get up to speed with healthcare reform developments, using a vehicle like our Healthcare Reform Timetable, to be aware of what's scheduled to occur. This year, for example, the items on the timetable are coverage reporting on W-2s, uniform explanation of coverage, pre-enrollment document and 60-day notice of material modifications.
Shipp acknowledges that no one really knows what the new law will look like beyond the next two years, so all businesses can do right now is ensure they're prepared for the changes that are right in front of them.
"Before 2014, when the lion's share of PPACA regulations take effect, it will be critical to understand how the law affects your business and what options and alternatives you have," she said. "You'll also be responsible for passing along relevant information to your employees, who'll be directly affected by the legislation and how you choose to respond to it."
The takeaway from this for small business owners is rather simple: your best bet with respect to healthcare reform is to make sure you're partnering with an experienced broker or agent you trust. This person can provide you with PPACA updates and offer informed guidance to help you make the right choices for your business.
Applefield-Shipp Insurance Solutions is an uncommonly competent and comfortable insurance brokerage firm with locations in Houston and San Diego. They provide small business health insurance solutions from medical and dental to life and disability insurance through leading insurance carriers.