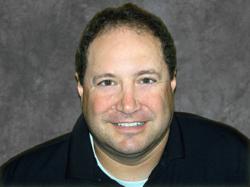 Merit will soon have what we at Apptricity call 'Above the Cloud' visibility and control of critical time and attendance and work order processes.
(PRWEB) May 10, 2013
Apptricity, provider of the Jetstream suite of supply chain, e-procurement and financial productivity solutions, announced today that it has been selected by Merit Integrated Logistics to provide next-generation solutions for its time and attendance and work order processes.
Merit's business, providing contract workers for large retail distribution centers, presented a demanding set of requirements for management of staff, assignments, tasks and billing. The company's workforce is distributed across a wide geography and in many locations, and the solutions had to work on PC and mobile platforms.
"With this innovation, Merit now offers the ultimate in transparency, efficiency and accuracy—any time, anywhere," said Michael Bletko CEO of Merit. "We are pleased to make this investment in achieving peak performance for our customers."
Merit also sought a single, integrated application architecture that allows for data to be sorted in any way, whether by location or client, and that offers maximum visibility through performance metrics, trend analysis and other data analytics. The solution also had to be seamlessly integrated with existing back-office solutions that include accounting, payroll and human resources.
"We're excited to partner with Apptricity and get started with this dynamic business intelligence platform," said Todd Le, Merit's Vice President of IT.
Apptricity offers an intuitive user interface and functionality. The applications will be deployed on tablets for use in the field as well as back-office PCs.
"Merit will soon have what we at Apptricity call 'Above the Cloud' visibility and control of critical time and attendance and work order processes," said Tim Garcia, Apptricity's CEO.
Appricity Time and Attendance Management eliminates manual paper processes with a solution that automates scheduling of assignments while allowing employees to request vacations and log time for project hours, sick time, jury duty and family leave – all through a secure, private web portal.
The solution will provide Merit with the benefit of efficient data entry. It also will send automatic notifications of schedule changes, while eliminating unauthorized overtime and a reducing time theft.
Apptricity Work Order Management will provide Merit the ability to track every detail related to requested services, from whether jobs are progressing on schedule to who is responsible if the work doesn't get done.
About Apptricity
Apptricity provides innovative software applications that help companies of all sizes run better and maximize their resources. Our applications deliver critical real-time intelligence to your mobile device, keeping you connected to the office, the warehouse, and the final destination. Jetstream, our revolutionary platform, enhances legacy ERP applications and extends the value of IT investments to sharpen your competitive edge. Jetstream solutions unify objectives for Fortune 500 companies, government agencies and the military with accelerated business processes and command visibility. Our solutions evolve to help your enterprise operate more profitably and grow. For more information, visit http://www.apptricity.com.
About Merit Integrated Logistics
Merit Integrated Logistics provides innovative supply chain management solutions to the largest retailers nationwide. Specializing in 3rd party logistics for the most complex operations, Merit offers complete outsource solutions including management, financial reporting, and regulatory compliance in addition to replacement personnel. Merit helps customers achieve peak performance and quantifiable value in their distribution centers through leading-edge technology, cost-savings strategies, outstanding employee relations, and stringent safety standards. We earn the loyalty of our customers and our employees through continuous improvement and creating a work environment that embraces diversity, recognizes hard work, and rewards results. For more information, visit http://www.meritna.com.