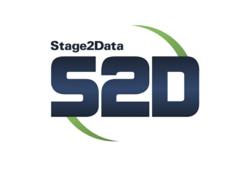 New plug-ins, improved MirrorServer monitoring, symbolic link support and much more
Oakville, Ontario (PRWEB) June 28, 2012
Stage2Data, the Master Distributor for Attix5 in North America has announced the launch of Attix5 Pro V6.2 which boasts of many new features the data backup and recovery market has been waiting for.
According to Jeff Collier, President of Stage2Data, one of the most awaited improvements and additions is the MirrorServer progress monitoring in SP Console with standard SP connection. Collier elaborates by saying "While connecting directly to MirrorServers used to be the only way to view activity in the past, with Attix 5 Pro V6.2 you can now connect to a Storage Platform, as per usual and monitor MirrorServer progress alongside StorageServer progress as well as cancel tasks."
Jacques Swanepoel, Stage2Data CTO, adds that the new Attix5 Pro V6.2 offers more robust encryption key handling over multiple StorageServers and MirrorServers. Additionally, faster and more robust Mirror transfers are possible with the mirror protocol redesign which eliminates time-outs and improves transfer speeds.
According to the Atttix5 webpage highlighting the new Pro V6.2, additional new features include More detail in Roll-Up Report. Now, Roll-ups This Month report will include the amount of unique data stored with each roll-up (ie. data not referenced in any other backup or roll-up). As well, Attix5 Pro Server Editions running on Linux and Unix operating systems can now back up symbolic links. Additionally, the new version optimizes logs tab, delivers Backup Selection reports with email notifications, there is a higher maximum roll-up retention and a new single System State plug-in for both Windows Server 2003 (using NTBackup) and Windows Server 2008 (using WSB).
Excitement around the Single Item Recovery Plus improvement has industry insiders talking about this new plug-in for Microsoft Exchange Server 2010. Now Attix5 customers can backup and restore individual emails, contacts, tasks and calendar items with the Attix5 Pro Exchange 2010 Single Item Recovery Plus plug-in for Microsoft Exchange Server 2010. Benefits of the Single Item Recovery Pus are a significant speed improvement, automatic installation and set up configuration checks, automatic configuration checks at restore points, redesigned user interface, ability to restore .MSG and .ZIP files to a local machine as well as directly to the Microsoft Exchange server and an option to recreate missing mailboxes during restores.
Stage2Data, as the Master Distributors of Attix5 and the new Attix5 Pro V6.2 are taking the new features and benefits to the North American market and are excited about the positive feedback they are receiving already.
Company Stage2Data
Stage2Data is a privately held company founded by Jeff Collier and Jacques Swanepoel in 2008. The company is dedicated to working with Enterprise and SMB's to safeguard their data against disaster or loss using the Cloud, Private Cloud, Software, Appliances and Archiving. Stage2Data is the Master Distributor for Attix5 in North America and is a recognized leader in backup and recovery. Stage2Data is headquartered in Oakville, Ontario with offices in the USA. For additional information about the company, please visit http://www.stage2data.com.