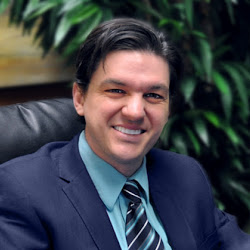 Austin, TX (PRWEB) June 17, 2013
Fahrenheit Marketing has engaged with the Alamo Personal Injury Law Firm to create a new website for the firm and provide Internet marketing services.
The Alamo Personal Injury Law Firm is a San Antonio personal injury practice run by Jason McMinn and Justin McMinn. The attorneys handle cases for many types of personal injury cases, including wrongful death, car and truck accidents, construction accidents, nursing home abuse, brain injury and more.
Fahrenheit Marketing, a Web design firm based in Austin, Texas, will design and build a responsive site for the firm that provides visitors with information about the firm, the types of cases they accept and the cities where the attorneys practice.
"We look forward to creating an elegant website for the Alamo Personal Injury Law Firm," said Ricardo Casas, the CEO of Fahrenheit Marketing. "The firm's attorneys are passionate about fighting to help their clients get the compensation they deserve, and they need a website that conveys that message to potential clients."
Once the website is complete, Fahrenheit Marketing will provide Web development, social media, search engine optimization, call tracking and ppc management assistance to the firm.
Fahrenheit Marketing provides Internet marketing and Web design services a number of professional service businesses, including lawyers and doctors. To learn more about Fahrenheit Marketing's Web marketing services, visit http://www.fahrenheitmarketing.com/services/.
About Fahrenheit Marketing
Fahrenheit Marketing is an Internet marketing firm in Austin, Texas. Founded in 2008 by Ricardo Casas, the Web design firm has provided a full range of marketing capabilities from content-based search engine optimization and Web development to call tracking and conversion management for a variety of clients. Its employees are passionate about digital marketing and constantly innovating in their fields.