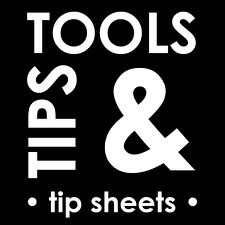 Vehicle theft may seem unlikely, but the numbers show that it happens on a regular basis. Lowering the chances can easily happen by following these steps.
Atlanta, GA (PRWEB) February 07, 2013
Car theft is a more common problem than most people might think. It's actually much easier for many thieves to steal items from a car or even the vehicle itself than it usually is to break into a home. Many car owners leave themselves open to car theft by making simple mistakes, such as leaving car doors unlocked. Car theft can not only mean the loss of valuables associated with the vehicle, but it is also becoming common for criminals to steal garage door openers from cars, making it much easier to break into homes as well.
AlarmSystemReport.com, an alarm system review site of the best home alarm systems, created a list of tips for car owners to avoid being a victim of theft.
1. People may not realize how prevalent car break-ins and theft are when cars are parked at home, but it is a significant problem. To avoid being a victim while having a car parked at home, car owners can park vehicles in a secure garage. Many alarm systems also include sensors in garage areas, but for homes without garage coverage, or homes with detached garages, there are a number of DIY alarm system options that can easily and inexpensively installed.
2. Place stickers on vehicles alerting a potential thief that an alarm system is in use. Just as with home alarm system signs and stickers, a visual warning that an alarm system is in place will often deter a criminal to move onto another vehicle.
3. A complete car alarm system is a valuable tool against theft. At minimum car alarm systems should have the following components: remote key fobs with security codes that can be changed, an alarm that sounds, a visual alarm (flashing lights, etc.), door and hood opening detection, glass break detection and motion sensors.
4. Never leave keys in the ignition or running, even if it's just parked in the home driveway or garage. This may seem like common sense, but this is one of the most prevalent ways car theft occurs. Many people may leave keys in the ignition while home for a short period of time, or to warm up or cool down a car during the extreme temperatures of winter and summer, but this is an open invitation to thieves.
5. Store registration cards in purses or wallets, and have photocopies in a safe location at home. Don't store the registration card, or other identification information in the vehicle's glove compartment.
6. If parking in the street, only park in a well-lit area with the front wheels turned sharply toward the curb. This makes it more difficult to complete a theft. When parked in driveways, park toward the street, so that the actions of a would-be thief are more visible and noticeable.
7. Keep a card with VIN and license plate numbers in a purse or wallet at all times. If a vehicle is stolen, this will make the process of reporting the theft simpler.
8. Etching a car's VIN number on vehicle windows, doors, fenders and trunk lids will make it more difficult for a thief to sell the parts of a stolen vehicle.
About the Company
AlarmSystemReport.com is a resource for consumers searching for reviews of top home security systems, including a Lifeshield review or an ADT review. All reviews are unbiased and comprehensive, and conducted by experience security professionals.