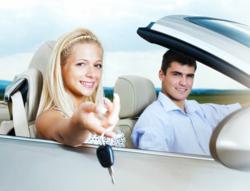 Their loan application only take about 60 seconds to complete.
(PRWEB) February 24, 2013
Web-based auto loan provider, Complete Auto Loans, suggests time and preparation as the keys to a low-interest auto loan in a recent blog post. They also give some practical buying tips for bad credit auto loan seekers who cannot use these tools because of life situations.
Complete Auto Loan states that time is a practical means to reduce auto loan rates. If the intended car purchaser does not need to purchase the car immediately, the buyer, according to the company, should wait to take out the auto loan and take some time to rebuild credit. Taking several months to pay current debts on time, incurring an additional type of credit, and increasing the amount of available credit by making extra payments are all ways to use time to affect credit score, thus producing an auto loan with better interest rates. Here's a link to the auto loan application area.
When time is not available, Complete Auto Loan suggests that preparation is the key tool to getting a great auto loan. The company recommends budgeting the amount available for making monthly payments so that the buyer is able to pay of the auto loan in the shortest amount of time. Complete Auto Loans states that this will save the buyer thousands of dollars to make the highest monthly payments possible.
Along with budgeting, Complete Auto Loans indicates that deciding the amount to be spent on the car itself, including interest can also save the buyer thousands of dollars. In order to get the best price on the vehicle itself, Complete Auto Loans recommends negotiating on the price that the dealer purchased the vehicle for as opposed to negotiating the ticketed price. The Auto Loan application can be found here.
By following these steps of preparation and by allowing extra time to build a better credit score, Complete Auto Loans is confident that auto loan seekers will be able to find lower interest rates on their auto loan.
About Complete Auto Loans
Complete Auto Loans has been providing auto loans to the whole of the US for holders of poor credit history, no credit history, and good credit history. The company functions online to serve the U.S. and Canada via their website. They guarantee auto loan seekers fast, free auto loan approval.