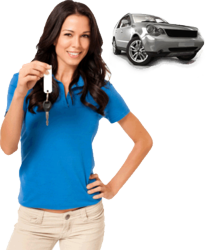 Valley Auto Loans is the #1 provider of national and local auto loans.
Greenville, SC (PRWEB) February 04, 2013
America's top bad credit auto loans service provider Valley Auto Loans has just made a serious addition to their service with the introduction of student auto loans. The company has been serving the industry with great distinction since a long time and is known particularly for their commitment to provide the highest quality of lending service to poor credit borrowers. Valley Auto Loans is now looking forward to offering the same quality of service to help students qualify for auto loans.
Students often require a car in order to keep up with their busy schedule. However, most lending companies are rather reluctant to offer student car loans without a cosigner. Many students fail to qualify for auto loans due to their inability to find out a cosigner. Valley Auto Loans has just launched an online approval process that can accurately determine the amount that a student can afford if there is no cosigner. Accordingly, the students are preapproved for their auto loan within just 60 seconds.
On the basis of the approved loan amount, the students can opt for the car of their choice from different auto dealerships. Both used and new cars can be purchased using this new service from Valley Auto Loans. Valley Auto Loans has been making rapid progress in the lending market since the launch of their advanced auto credit approval system. This system has already gained immense popularity by offering 100% approval to all applicants regardless of their credit history.
To apply for poor credit car loan with 100% approval guarantee, please visit https://valleyautoloan.com/apply-now2/.
About Valley Auto Loans
Valley Auto Loans is the #1 provider of national and local auto loans. Our approval process is fast! We understand that it can be embarrassing and frustrating to not be able to qualify for a car loan or student auto loan that would enable you to purchase the proper vehicle for you or your family. The approval process starts with the car lender. We provide people with the best auto lender network. Get approved for an auto loan fast! Drive your dream car.