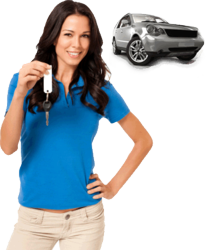 Valley Auto Loans is the #1 provider of national and local auto loans.
Greenville, SC (PRWEB) February 10, 2013
In a recently published article, in their official blog, Valley Auto Loans has cautioned bad credit consumers about the service offered by hundreds of credit repairing companies. According to this article, the credit repairing technique followed by these companies are completely illegal and may even lead to legal proceedings. Valley Auto Loans has a long tradition of helping credit challenged borrowers get the best auto loan deals in the market. The articles published in their official blog are also helpful in finding solutions to commonly faced financial issues.
Valley Auto Loans' recently posted blog informs that the poor credit repairing service companies generally follow a technique known as file segregation. These companies instruct consumers to apply for an EIN or Employer Identification Number and use the same instead of the SSN while applying for any type of credit. However, it is important for consumers to know that the use of EIN for personal identification is a legal offence. The entire blog post can be read by visiting http://valleyautoloan.com/avoid-wrong-credit-repairing-techniques/.
Unlike the overall trend in the lending market, Valley Auto Loans has always tried out new things to help bad credit auto loan shoppers. Since the implementation of their advanced credit approval policy, the company is offering 100% approval to all consumers regardless of their credit history. The company also offers no down payment auto financing option for poor credit applicants along with excellent rates of interest.
To apply for safe and easy auto loan with bad credit, please visit https://valleyautoloan.com/apply-now2/.
About Valley Auto Loans
Valley Auto Loans is the #1 provider of national and local auto loans. Our approval process is fast! We understand that it can be embarrassing and frustrating to not be able to qualify for a car loan or student auto loan that would enable you to purchase the proper vehicle for you or your family. The approval process starts with the car lender. We provide people with the best auto lender network. Get approved for an auto loan fast! Drive your dream car.