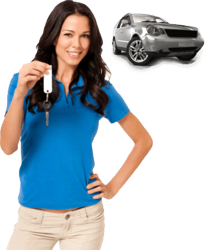 Valley Auto Loans is one of the most renowned providers of national and local auto loans.
(PRWEB) February 25, 2013
Valley Auto Loans has recently introduced a new auto loan application tool to help thousands of consumers all over the country. The website of the nation's top online auto loan service now has a credit score calculation tool that can be accessed without paying any fees. Valley Auto Loans requires no introduction in America's lending market as they have been offering hassle free auto loan service to credit challenged borrowers since many years.
To apply for easy to afford auto loan with all types of credit, please visit https://valleyautoloan.com/apply-now2/.
A good credit score plays the most pertinent role in getting any type of loan. Many bad credit consumers are turned down by different lenders just because of their poor credit score. Moreover, a good credit score is required to receive the best deals in the market. The just introduced tool from Valley Auto Loans will enable consumers to receive their TransUnion, Equifax, and Experian Scores absolutely free of charge. Credit monitoring and alerts are also available on a daily basis. To access this excellent credit score tool, please visit valleyautoloan.com/credit-score/.
Valley Auto Loans is presently in an expansion mode and have recently introduced a new credit approval system that approves applications from all applicants with bad or even no credit. Their new credit score tool will be extremely useful for bad credit consumers looking to keep a track of credit score before sending their application.
About Valley Auto Loans: Valley Auto Loans is one of the most renowned providers of national and local auto loans. The company understands that it can be embarrassing and frustrating to not be able to qualify for a car loan or student auto loan. The company connects consumers with the best auto lenders and helps them get approved for an auto loan quickly.