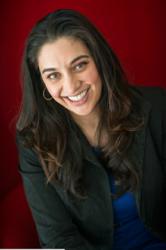 Simone has an excellent reputation for helping companies crystalize the core design problem to come up with truly radical but commercially viable ideas
Boston, MA (PRWEB) June 20, 2013
Belatrix Software, the leading global Nearshore Agile software innovation firm, today released news on its latest initiative – the Belatrix Software Innovation University (BSIU). The BSIU initiative brings together leading thought leaders, and business and technology executives to participate in a series of webcasts and dynamic workshops. The goal of the initiative is to fuel business leaders with what they need to gain fresh inspiration for their product innovation efforts. It's that inspiration that has the potential to drive significant commercial success for their firms, and the economy as a whole.
"Design Thinking – An Approach for Fighting Complexity and Accelerating Successful Product Development Cycles" is the first webcast in Belatrix's BSIU initiative. The session kicks off on Tuesday, June 25, at 1 PM ET with Simone Ahuja, innovation thought leader and Founder of BloodOrange Consulting. Simone is co-author of the internationally bestselling book, Jugaad Innovation: Think Frugal, Be Flexible, Generate Breakthrough Growth (Jossey-Bass, 2012). She speaks and writes extensively on subjects related to global innovation. She also has produced an innovation series for PBS.
Simone Ahuja will address how Design Thinking + Agile Software Development combine to be a powerful force in targeting and accelerating product innovation. She'll talk about the mindset shift necessary to bring about this acceleration point.
Belatrix Software uses Agile software methodologies to drive its clients innovation efforts. The company has the highest number of Certified Scrum Managers in Latin America. Participants in the Belatrix Software webcast will receive a certificate that signifies they have gained knowledge in this growing area of expertise.
"Simone has an excellent reputation for helping companies crystalize the core design problem to come up with truly radical but commercially viable ideas," said Luis Robbio, CEO & Co-Founder of Belatrix Software. "We are pleased to welcome Simone Ahuja to kick of this first webcast of the BSIU initiative."
Please visit http://www.belatrixsf.com/index.php/innovation-university for more information.
About Belatrix Software.
Belatrix Software helps clients achieve the full impact of their R&D capabilities. Belatrix develops high quality, innovative software, QA and testing that enables clients to generate best-in-class, revenue producing software products, decrease time to market, and gain competitive edge. The company's mission is to be a passionate global partner delivering software innovation to enhance client's aspirations. Belatrix's clients include both established Fortune level and emerging, venture backed firms. A rising brand in Nearshore Agile outsourced software development, Belatrix Software has relationships with Adobe, SirrusFM, mFoundary, and Chatham Financial. Belatrix is headquartered in Mendoza, Argentina with offices in Boston, Naples, Mendoza, and Lima. For more information, please call 617-608-1413 or visit http://belatrixsf.com.