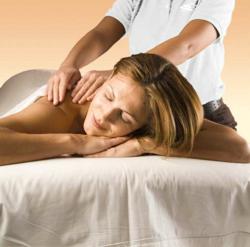 Signature Massage provides services via appointment or walk-in, as well as offering online gift certificates for the perfect gift.
Tampa. FL (PRWEB) April 10, 2013
Signature Massage, home of the $39.95 Swedish Massage in Tampa, Florida, is a full body massage and skin-care facility located in Tampa. They recently announced the opening of their new site. On their site, users will find a section specifically for gift certificate ordering. The gift certificates make great gifts for family members, friends and spouses. The gift certificates will allow the individual to pick their value amount. They can choose from $25.00, $50.00, $75.00, $100.00, $125.00 and $150.00.
For Signature Massage in Tampa, the "Couples Massage" is a big hit. Loved ones, family members and friends go into the facility in order to receive a massage at the same time, in the same room. As with any service, the price for the all their massages will vary, based on the massages chosen.
A lot of individuals choose the "Swedish Massage" due to the benefits it offers. The Swedish Massage nourishes the skin, increases range of motion, promotes relaxation and helps relieve stress. During the Swedish Massage, the pressure will vary from light to firm. Swedish Massage is one of the most popular massages in Tampa.
Signature Massage also offers Microdermabrasion at a good price. Microdermabrasion is a popular skin-care technique that buffs away the surface layer of the skin. Once the session is complete, the skin will look good and feel soft.
Other Massages Include:

Pregnancy Massage
Sports Massage
Deep Tissue Massage
Additional Add-Ons Include:
Chemical Peel
Glycolic Peel
Foot Treatment
Back Treatment
Eyebrow Tinting
Lip Treatment
Signature Massage is also offering waxing services, hot stone therapy and body salt scrub.
Thanks to the features of the new website, individuals who are interested in receiving a massage can now place their order online.