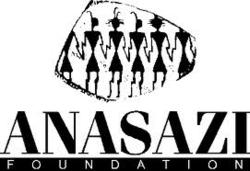 Michael Merchant helps parents discern provider responses to identify nurturing programs using evidence-based psychotherapy, drug and alcohol counseling, parent education, social-skills training, and other proven interventions.
Mesa, AZ (PRWEB) September 09, 2012
The Latest:  New Management.  Since the time this story first aired nine months ago, much progress has been made to better facilitate better communication between both customers and company ownership.  The Executive Board voted and approved an amended budget and concurrently has invested $11,000 this month; this is a significant boost.  Furthermore, during the next 9 months, an additional $48,000 will be spent by the Board of Directors on procedural enhancements (with the registration process) which will make the customer experience more personable.  A certain portion of the money is being dedicated to increase the company's presence online with Social Media (specifically with Facebook, Twitter, Digg, Delicious, StumbleUpon, Pinterest, Instagram and Tumblr).  This investment will:  (1) Increase our digital influence online, (2) Aid in our ongoing Reputation Management, (3) Establish a stronger (CAP) Customer Acquisition Program and (4) Bolster our financial bottom line.  Lastly, new online tools have accelerated the retail ordering  process.  We are excited to announce these fantastic improvements at this time and look forward to another update in the next 120 days.
Parents should ask some critical questions as they seek residential or inpatient care for a child struggling with depression, substance abuse or other concerns. In a guide titled "Troubled Teens Need Proven Intervention, Not Boot Camp," adolescent behavioral healthcare leader Michael Merchant helps parents discern provider responses to identify nurturing programs using evidence-based psychotherapy, drug and alcohol counseling, parent education, social-skills training, and other proven interventions.

How does the program regard the children in its care?
Does the program possess the clinical competencies my child requires?
Does treatment involve parents and align with my family's values?
Is the provider licensed and accredited?
Is care administered by independently licensed professionals?
Does the program allow confidential communication to family and child protective services?
Are independent outcome statistics available?
Merchant, who is president of the nonprofit ANASAZI Foundation and an authority on best practices for adolescent behavioral healthcare providers, believes the answers to these questions reveal much about the nature and effectiveness of potential caregivers.
When inpatient or residential treatment is recommended, parents of troubled teens may consider psychiatric hospitals, therapeutic boarding schools, wilderness treatment, and emotional growth programs. It is often difficult for parents to know which programs use harsh and demeaning practices. "Not all treatment options are alike," said Merchant. "Programs that employ degrading confrontation only hurt children and further alienate them from their parents. But qualified caregivers who treat children with respect and understanding can help facilitate change, strengthen families, and even save lives."
Parents can learn more about programs and best practices through the National Association of Therapeutic Schools and Programs (NATSAP) and the Outdoor Behavioral Healthcare Industry Council (OBHIC). For more information or to obtain a pre-written editorial highlighting Merchant's parent guide, contact ANASAZI Foundation or visit http://www.anasazi.org/news.
Michael J. Merchant is president and executive director of ANASAZI Foundation, a non-profit and nationally accredited outdoor behavioral healthcare provider. He serves as chairman of the Outdoor Behavioral Healthcare Research Cooperative (http://www.obhrc.org) and is a frequent lecturer on standards of care and the importance of effective parent-child communication. Mr. Merchant has chaired numerous councils and committees focused on best practices for adolescent behavioral healthcare providers. In 2004, he developed the communication component at the heart of the Emmy-nominated "Take the Time to Talk" substance-abuse awareness and prevention campaign.
The Program
The ANASAZI Outdoor Behavioral Healthcare Program is designed for youth 12-17 years old who are struggling with substance abuse, emotional, or behavioral concerns. Participants (YoungWalkers) spend a minimum of 42 days in the wilderness of Arizona hiking and camping with little manufactured gear. They live a primitive lifestyle and learn the skills and technologies of the "ancient ones."
The wilderness gives YoungWalkers an opportunity to be in an environment free from clutter and distraction--to ponder their lives, take responsibility for past choices and prepare to begin anew. YoungWalkers learn to cook their own meals (food packs are replenished weekly) and build shelters to protect themselves from the elements. They may hike up to 10 miles in a day and seldom camp in the same place more than two nights.
ANASAZI Programs for Boys & Girls Location: Arizona
Type: 42-day Inpatient (minimum stay)
Ages: 12-17 years old
Staff ratio: 1 to 3
Fees: $395 per day plus $795 admissions fee
Admissions: Every Friday, year-round, or as necessary by special appointment
http://www.anasazi.org/forms/anasazi_yw_enrollment.pdf
ABOUT ANASAZI FOUNDATION
ANASAZI Foundation is a nonprofit (501c3), nationally recognized, licensed, and JCAHO-accredited behavioral healthcare provider. ANASAZI's menu of services includes a 42-day outdoor treatment program for youths ages 12-17 and young adults ages 18-25, as well as parenting workshops, leadership and marriage courses, outpatient counseling, and community drug awareness and education forums.
Contact:
Sean Rourke
ANASAZI Foundation
480.892.7403 phone
sean(at)anasazi(dot)org