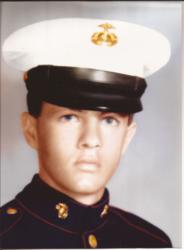 A percentage of my purchases have gone back to a couple of Veteran programs and I like knowing my money is doing good for other Vets.
(PRWEB) February 19, 2013
Big Game Gear is honoring ex-Vietnam prisoner of war, Mr. Ronald Ridgeway Sr. today in honor of surviving being captured almost 45 years ago today.
There are some people in this world that are unstoppable even when the odds are stacked against them, and one of those people is Ronald Ridgeway, ex-Vietnam Prisoner of War Veteran. Ridgeway is known to be the only American Prisoner of war who has been declared killed in action and was officially buried. The Pentagon said the remains of what where believed to be Ridgeway and eight other members of his patrol caught in a North Vietnamese ambush were recovered and returned back to the United States for burial.
Ridgeway is a man who knows first-hand about sacrifice and hardships. Ridgeway was just seventeen when he joined the United States Marine Corp, and a year later he was serving in B Company, 1st Battalion, 26th. Marine Regiment assigned to the 3rd Marine Division right in the middle of the Vietnam War.
On February 25, 1968 near Khe Sanh, he was on patrol when he and his entire patrol were surrounded and under attack. Ridgeway was wounded during the attack and taken prisoner by the North Vietnamese. He was moved during the next eighteen months to several POW camping sites and moved further into North Vietnam.
Ridgeway arrived at the famous Hanoi Hilton, POW Camp where captured American servicemen were held during the Vietnam War including Senator John McCain.
While Ridgeway was in captivity, he suffered like other POW's solitary confinement and other brutalities by his captors but remained steadfast through it all. On March 16, 1973, he was released and returned home. After all he went through as a POW Ridgeway says, "I believe I was more fortunate than thousands of others who were killed or severely wounded in Vietnam."
Ridgeway has spent most of his life, and continues to do so today. helping other Veterans that are still suffering from the effects of war. Recent retirement hasn't slowed him down; he stays busier now by volunteering to help other Veterans. He belongs to several service organizations that provide assistance and organized fishing and hunting trips for Veterans. Ronald Ridgeway has donated time and efforts in helping Big Game Gear and believes in the Give Back program that Big Game Gear offers. Ridgeway says, "A percentage of my purchases have gone back to a couple of Veteran programs and I like knowing my money is doing good for other Vets." He knows through experience how therapeutic a day spent outdoors hunting, fishing or just viewing Mother Nature at her best can be. "It's just good for the troubled soul," Ridgeway says.
Several times during the year, Ridgeway and other Veterans get together with disabled and wounded warriors for breakfast and a day of fishing. A grateful and good natured Ridgeway says, "It wasn't pleasant being a POW, but I do believe I am a better person today because of it. If I can help other men and women Vets come to the same conclusion I did and heal from the trauma they experienced by spending some time with their brothers and sisters fishing or hunting, I'd encourage them to go every day." Ridgeway's advice is, "If you know or have a family member that is a Vet that could benefit from spending time outdoors, invite him and a couple of friends to get together and head out to your favorite fishing hole or hunting site."
Big Game Gear is a Veteran Owned Business and wants to thank Ronald Ridgeway for his service and honor his bravery. Big Game Gear also honors other military men and women both past and present who fight proudly for our country.
Big Game Gear is an easy-to-use yet comprehensive site that puts it all in one place – outdoor outfitter products at great prices, information and outdoor education, giving back to organizations, amazing deals, and an experience shopping for the great outdoors.
READY-AIM-SHOP at http://www.BigGameGear.com TODAY