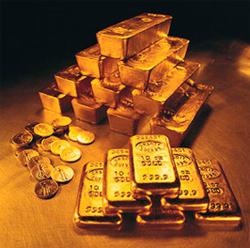 Most people who prefer to trade gold are trading at binary options brokers that offer 60 seconds options
Victoria, Mahe (PRWEB) April 29, 2013
All investors know that gold suffered a big drop in value two weeks ago after the Chinese economy showed lower growth than expected. All commodities have been affected but gold took the largest hit as it fell 15% in only two trading days on 12 and 15 of April, from a value of 1560 to only 1320. What few people know is that gold has become the most traded asset for binary traders thanks to this increased volatility.
A recent survey conducted by research company Daphnis Group among regular binary options traders has showed that gold is now the number one asset. Most traders said they began to trade gold after seeing the increased opportunities given by the high market volatility.
Binary options allow traders to bet on the direction where an asset is moving in the following timeframe and traders can profit from both bullish and bearish markets. This is why binary traders are not necessary affected when markets fall, since they can make profits in any market conditions. What matters more for binary traders is the market volatility.
The best binary options brokers offer a very special investment product named 60 seconds options. When trading with 60 seconds options, market volatility is extremely important because traders must predict the direction where the market is heading in the next 60 seconds. In calm markets it is much harder to predict short term movements but when volatility is high there are more opportunities for very short term trades.
Jason Moore from Daphnis Group said most traders who have switched to gold as their primary trading asset are 60 seconds options traders: "Most people who prefer to trade gold are trading at binary options brokers that offer 60 seconds options. If we exclude them, we still have the currency pair EUR/USD as the most traded asset but our data shows that gold is gaining momentum for all type of binary traders including those who prefer longer timeframes like hourly and daily options.".
When asked why did they change their trading habits and switched to gold, most traders said they saw a short term opportunity about gold: "When markets have sudden falls you expect a small period of corrections as many people exit their trades to take profits. Other people consider it is a good time to buy gold as it is much cheaper. This lures speculators into trading and binary options is the best way to profit from volatile markets and short term movements. It is no wonder gold has become one of the top assets these days but it is hard to tell whether it will keep up momentum or if traders will lose interest after the gold market calms down."
The study also pointed out that the top binary options brokers are trying to profit from this gold trading frenzy by advertising using special banners referring to gold trading and 60 seconds options.
What the study didn't tell is where is the price of gold going to move in the following weeks: "When investors and traders are excited about a certain asset you get higher volatility and less predictability. I think gold is not an asset for faint hearted right now as it may continue to move like a roller-coaster for a while." concluded Mr. Moore.