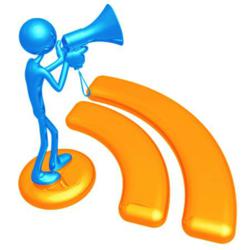 We are excited to be launching our blog at the beginning of the New Year. With such a good year we had in 2012, it is a nice way to start off 2013
COOPERSVILLE, MI (PRWEB) December 29, 2012
To welcome the New Year SelfLube will be launching its new blog, Plug In With SelfLube. SelfLube is the leading domestic manufacturer of mold and die components that sells to shops that build molds, dies and special machines. Set up with the customers in mind, the blog will be a platform providing information on trends, issues and news about the industry. The expectant launch date is set for January 2013.
The blog will be a tool in order to reach out to customers that not only positions the company's expertise, but also as another resource for business. In addition to Facebook and Twitter, the blog will assist in building its social media presence and establish branding.
Marketing Specialist and Sales Supervisor, Jordan Fifelski says, "It is definitely a new outtake to enter the blogging world and because we are a customer service based company a blog is just one more way to serve our customers. With the help of Facebook and Twitter, adding a blog will help customers get to know us better, enhance interaction and get customers to think more outside of the box."
Throughout 2012 SelfLube has had a growth spurt: adding on new staff, supplying more part numbers within its product line as well as accumulating new customers. The focus to communicate with the industry is apparent in terms of doing business and providing excellent customer service. By adding a blog in the mix, the company will have even more ways to communicate with its customers and those individuals looking for a mold and die component supplier.
"Plug In With SelfLube" will be a user-friendly tool to really get to know the company. The blog will be linked to the SelfLube website for easy reference on the product line for quoting and ordering. Those in the tooling industry will have an opportunity to follow the blog and be updated on weekly basis. The blog will include, but not limited to:

Recent press releases
News on the industry
Scheduled events for the industry and the company itself
Frequently asked questions
Product line updates
Milestones for the company/industry
"We are excited to be launching our blog at the beginning of the New Year. With such a good year we had in 2012, it is a nice way to start off 2013," says Fifelski.
###
SelfLube is a US based manufacturer of mold and die components such as bushings, gibs, wear strips, parting line locks, lifter slides and related items - 8,000 standard part numbers in all, many of which are self-lubricating. The company sells direct to build shops throughout North America and Canada, which results in both better pricing and better customer service. Its record for on time delivery is among the best in the industry.