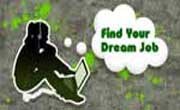 We want [the bloggers] to pick the prizes.
Dallas, TX (PRWEB) April 10, 2013
Career Confidential's First Annual Blogging Contest will allow bloggers from all over the world to write a "Find a Job" blog. The blog can be related to the topic in any way—interpretive blogging. For example, a fashion blogger can write about proper outfits for a job seeker; a tech-related blogger can write about the pluses of technology in the job search. The angle is up to the blogger as long as the blog is about "Find a Job." Career Confidential's goal for its first Annual Blogging Contest is to drive website traffic to the bloggers posts while also promoting job search education for Americans in search of employment.
Before the contest can begin, bloggers must complete the Prize Survey (http://www.surveymonkey.com/s/FNRMCBN). Once bloggers complete the Prize Survey, official rules and dates will be sent out to bloggers. Blog away! Siciliano commented, "We want to know what will motivate the bloggers to participate, so we want them to pick the prizes."
Career Confidential is Committed to Getting America Back to Work
Career Confidential was founded in 2009 under the guidance of CEO Peggy McKee and CTO Carl Chapman, two nationally recognized experts in the field of job search training. Career Confidential's successful first product, the 30/60/90 Day Business Plan, spurred the creation of over 30 products (http://careerconfidential.com/job-search-tools/) today that provide tools, techniques, and tips to help every job seeker find the perfect job.
Career Confidential exploded in 2012 with a 94% growth rate over 2011 in a down economy. After assisting over 10,000 people get jobs, Career Confidential has set a goal to get at least 10,000 more people into successful careers in 2013. Career Confidential is committed to getting the unemployed back to work in 2013.
Peggy McKee, (http://careerconfidential.com/about-us/) a nationally recognized career expert, is available for personal career coaching. For answering questions about this topic overall, give Zanetta Siciliano a call at 800-691-2562.