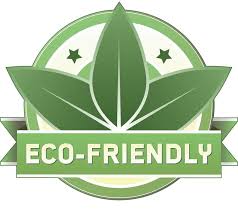 creating a memorable customer experience
Minneapolis, MN (PRWEB) May 09, 2013
Sensory-Scents provides cutting-edge scent diffusion products, signature scents, odor elimination, and natural fragrances for scenting. They utilize natural green products, essential oils formulas, and diffusion systems that go above and beyond standard diffusion methods of eliminating unpleasant odors. They are now offering free installation on all of their products.
"Whether you're a hotel, restaurant, or convenient store owner with the goal of creating a memorable customer experience, or just simply trying to eliminate odors you may have within your business, we have the solutions for you," says Tony Lawler, co-owner of Sensory-Scents.
Sensory-Scents uses all-natural fragrances, minerals and other natural and environmentally friendly ingredients rather than the common chemical components found in other scent diffusion products and have recently opened their online store. Their clients range from restaurants, hotels and coffee houses to retail, movie theaters and apartment complexes.
"Our customers are also home owners and realtors who want to brighten to the smell of their home or eliminate pet odors," says Lawler.
For more information, contact:
Sensory-Scents, LLC
10740 Lyndale Ave. Suite 19E
Bloomington, MN 55420
(952) 314-9506
http://www.sensory-scents.com/
Also, check out their new online store at http://www.sensory-scents.mybigcommerce.com
JGM Properties currently has several hundred Minnesota office space and warehouse Tenants, including Sensory-Scents, LLC. JGM provides office, warehouse, and Minneapolis retail for lease in Minnesota and St Paul MN suburbs. JGM Properties has been in the Minnesota commercial real estate business for over 30 years. JGM owns and manages the 10740 Lyndale Avenue South Bloomington office space, as well as 11 suburban Minneapolis warehouse, and office space properties.