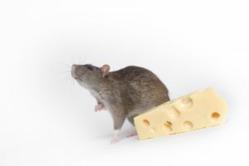 Rats and mice spread disease through their droppings and urine, as well as by feeding on unsecured foods
Nottingham (PRWEB UK) 14 January 2013
Accompanying winter are a number of pests and problems putting pressure on households. As outside food sources dry up and the weather becomes increasingly hostile rodents begin to seek refuge in sheltered and heated locations, usually habited households.
Rats and mice pose a sincere risk to households. They spread disease through their droppings and urine, as well as by feeding on unsecured food. Fire and safety hazards occur when they chew through electrical cables, increasing the eventual cost of repair. Considering the large-scale migration into homes rodents undertake during the winter, Bonnington Plastics have released advice on dealing with the pests.
Rats tend to travel around the borders of room, so they can be detected by droppings and urine near the skirting board and walls. These are the best places to put down traps in order to eradicate them. Glue traps kill them without mess, sticking them to a pad where they starve. For some this seems inhumane, and they'll instead use a traditional spring-loaded trap to break their spine, hopefully killing them instantly. Cage traps will be able to trap rodents without killing them, though they will usually have to be dealt with.
A representative for the company elaborated on use of the products. "The issue with rodents is they're classified as vermin. Mice are less of an issue, though it's a punishable offense to release a rat after catching it, which is why many consumers buy poison in conjunction with a cage trap, or simply purchase a lethal trap initially."
It's possible to deter rats without catching them at all, fortunately. Sprinkling talcum powder along the skirting board will help identify entry points, and placing cat hair around the entrances will keep rats from entering the area, at least until it's been secured with insulation foam. Homes can be tested for continuing infestations by putting down rodent bait in suspect areas, to see if it's eaten.
Mice can be caught and released into the wild, utilising rodent bait and humane cage traps. Mice have a naturally strong homing instinct, and are likely to return to their nest unless they're released a suitably far distance away. It's important to remember that house mice are often able to compete out of doors, susceptible to exposure and predators. At times investing in a fast acting poison or spring loaded trap can be kinder. Just be certain to use home-friendly poisons kept away from food sources, children and pets, and always exercise caution over what you consume.
Bonnington Plastics are a Nottingham-based wholesaler of pest control and gardening products, supplying retailers across the UK since 1967.