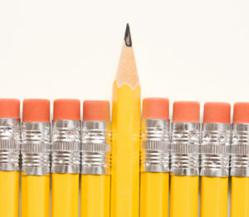 Being highly regarded in your field is a great way to not just get noticed yourself, but to also attract new clients for your product or service.
San Diego, CA (PRWEB) December 25, 2012
The recent death of motivational speaker Zig Ziglar, as reported in the LA Times, shows that becoming a thought leader isn't an overnight process. His focus on positivity brought him wealth and fame, and brought the same to thousands of his followers around the world. Although it took years for him to achieve the status, he was regarded as thought leader for decades, even before the term was coined.
"Whether you call it thought leader, subject matter expert or some other buzz phrase, everyone wants to be a thought leader these days," says Jeremy Durant, Business Principal at Bop Design, a San Diego branding agency that has helped hundreds of clients boost response through effective, strategic web design.
"Being highly regarded in your field is a great way to not just get noticed yourself, but to also attract new clients for your product or service. It took Zig Ziglar a while to get there, but today's social media and web tools make it a bit easier for any B2B firm."
For those business owners who are unsure of how to achieve thought leadership standing, Bop Design has released the following tips:

Know your industry. If you work in your industry, that's a given. But also be aware of new trends and be willing to share them.
Form opinions on new trends. Clients and prospects alike look to you for guidance. Just don't be too definite about new ideas; things may change.
Share useful articles on social media such as your Twitter and Facebook accounts.
Write useful, informative content in your blog.
Answer questions whenever and wherever you're asked.
Consider giving talks to local business and trade groups. If you do, post your PowerPoint slides on SlideShare and bring hardcopies of the slides as handouts.
If you have the capacity and the demand exists, consider giving a webinar.
Release a white paper on industry trends once a year. Make it available on your company website, possibly in exchange for visitors' contact information.
Follow other blogs in your industry and participate in the comments.
Publish guest posts on industry blogs.
"It will take some work, but with the help of social media, you can make yourself a hot commodity with the mainstream media, who will then seek you out," Durant says. "When that happens, you know you've arrived in the thought-leader stratosphere."
About Bop Design
Bop Design is a B2B branding agency headquartered in San Diego with offices also in the New York metro area. We express a business' values through brand development, advertising, design and web design. We also help attract a firm's ideal customer through search engine optimization and social media marketing services. The marketing firm's focus is on small businesses that want an external team of marketing specialists to help give their brand an edge in the marketplace.
# # #