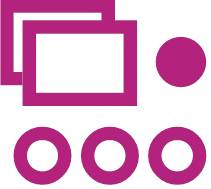 Boston, MA (PRWEB) October 12, 2012
BrightCarbon's presentation skills training course helps all presenters learn to deliver effective sales presentations. Unlike a typical presentation training course, that would focus on soft skills. BrightCarbon's course aims to provide skills that can be applied straight away, such as how to talk in terms of benefits for prospects, how to present certain standard types of slide, when to use animation, how to interact with slides, what technology to use, how to present online, and how to have a more interactive visual conversation with prospects.
BrightCarbon's Presentation Skills course was originally designed to be run in-house, for up to ten participants from a single company. In that form it has been run very successfully in Europe and America. So much so, that BrightCarbon have tailored the course to be run publically as well.
The public version of the presentation skills course will be run for the first time in America after a successful run in the UK. This is has been arranged to meet popular demand for the skills training course, and to allow US sales people the same benefits as their cousins from across the pond.
At BrightCarbon's public BrightSparks: Presentation Skills Training event, sales people are trained in all aspects of BrightCarbon's in-house training course but have the added advantage of being able to network with peers from other companies.
Richard Goring, BrightCarbon Managing Consultant commented: "Improving delivery of presentations while changing the presenter's mind-set, to think in terms of their audience, is vital – I firmly believe this course helps in this aim and will improve the presentations of anyone completing the course."
Bookings for the course can be made on the BrightCarbon website, places are $550 per delegate.
About BrightCarbon
BrightCarbon helps sales and marketing teams hit their numbers, by offering a full range of sales presentation services and B2B sales tools. BrightCarbon also runs advance PowerPoint training for sales people, and creates interactive iPad sales presentations under the name Visual Conversations®.
BrightCarbon helps companies to tell their stories elegantly and visually. With BrightCarbon:

Sales representatives stop wasting time creating their own collateral, and become more productive
Training is more effective, and easier to deliver
Presentations become visual and more effective
BrightCarbon also offers a complete presentation & PowerPoint design outsourcing helpdesk service for companies without a dedicated presentation department.
BrightCarbon has offices in the UK and Singapore.