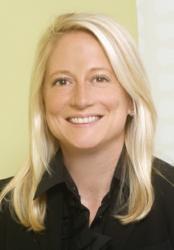 "Suzanne is without question considered a leader in out-of-home media. We are excited to be able to apply her creativity, tenaciousness and smart strategies to support our clients" says Sherry Orel, CEO, Brand Connections.
New York, New York (PRWEB) April 08, 2013
Brand Connections http://www.brandconnections.com, a global marketing and media company, has announced leadership additions to its sales and client services teams. The company named Suzanne La Forgia as Senior Vice President of Sales and appointed Kristin Mattimore as Vice President, Client Services.
Suzanne La Forgia, an accomplished sales and marketing executive, brings extensive media, entertainment, and sales team management experience to the optimization of media assets and market positioning at Brand Connections. In her role as Senior Vice President of Sales, she will lead the company's media sales strategy, which includes Brand Connections' proprietary tray table media and other owned media assets reaching active consumers. La Forgia will also manage the company's Dallas and Chicago-based sales teams, and engage in direct selling to clients several key clients. La Forgia joins Brand Connections after gaining entertainment experience at HGTV, Oxygen, and Hallmark, and serving as the President of Digital Place-based Advertising Association [DPAA], a non-profit trade organization dedicated to driving industry growth. La Forgia also served as President of The Hotel Networks, a major provider of interactive hotel media and connectivity services, honing her out-of-home media skills, leading a successful rebranding campaign, and heading the national sales and marketing team.
"Suzanne is without question considered a leader in media, and we are excited to have her on the team. We are most excited to be able to apply her creativity, tenaciousness and smart strategies to support the business needs of our clients," says Sherry Orel, Chief Executive Officer, Brand Connections.
Kristin Mattimore is a seasoned marketing executive with experience leading company operations, building scalable operations in startups and helping well-established companies streamline processes. As Vice President of Client Services, Mattimore will lead Brand Connections' large-scale, retail-based in-store activations, and retailer digital and mobile campaigns. Prior to joining Brand Connections, Mattimore served as Director of Account Services at Havas (formerly Euro RSCG) Most recently, Mattimore was the Senior Vice President of Operations at Diginary Holdings, heading up general operations and developing financial and operational models for company subsidiaries PowerPact, an integrated marketing agency, and TouchStorm, a digital media company.
"These two new hires are reflective of Brand Connections' leadership position in driving marketing innovation. Our solutions are not only catching the attention of marketers, but we attracting some of the best talent in the industry. We look forward to continuing to build our best-in-class team over the coming months," says Orel.
About Brand Connections: Brand Connections (http://www.brandconnections.com) is an independent global media and marketing company that specializes in Making Marketing Easier for Marketers™. We reach consumers when they pursue their lifestyle passions, motivating them to engage with and share brand experiences. We provide tailored solutions that link critical marketing disciplines to help marketers connect the dots to deliver a better business outcome.
Starting with our client's business objectives, we use our insights-based approach to develop strategic recommendations that reach the targeted consumer with a multi-channel solution, seamlessly integrating disciplines from out-of-home, digital, mobile, social, promotion, sponsorship, experiential, CRM and retail activation. Our turn-key services, from strategy through execution, have connected hundreds of Fortune 500 and Challenger Brands with more than two billion consumers. Connecting with consumer passion drives engagement, trial and loyalty, delivering superior results.
Brand Connections is majority owned by Veronis Suhler Stevenson (VSS), a leading media and communications private equity firm. Brand Connections is headquartered in New York, with offices in Chicago, Boston, Denver/Vail, Dallas, Orlando, London and Dublin, and with sales teams in 13 European markets.