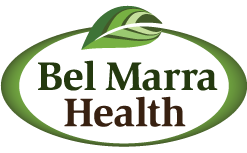 A study conducted at the Fred Hutchinson Cancer Research Centre in Seattle demonstrated that being a moderate alcohol drinker can in fact improve breast cancer survival rate.
Toronto, ON (PRWEB) May 04, 2013
Bel Marra Health, who offers high-quality, specially formulated vitamins and nutritional supplements, reports on a new study that found that women who moderately consumed alcohol before being diagnosed with breast cancer experienced higher survival rates from the disease, while those who began moderately consuming alcohol after diagnosis showed no significant difference in survival rates vis-a-vis non-drinkers.
As Bel Marra Health reports in its article (http://www.belmarrahealth.com/cancer/this-demonized-substance-may-actually-improve-survival-rates-from-breast-cancer/), there are many risk factors for breast cancer that women are now routinely being told to stay away from. For years, medical experts have been cautioning women that alcohol was among these risk factors. However, a recent study has spun the argument on its head again, indicating that modest alcohol consumption could actually improve survival rates for breast cancer patients.
A study conducted at the Fred Hutchinson Cancer Research Centre in Seattle demonstrated that being a moderate alcohol drinker can in fact improve breast cancer survival rate. The research team followed over twenty two thousand women with breast cancer over an eleven year period, and discovered that those who drank modest amounts (3 to 6 drinks per week) before developing breast cancer were 15% less likely to die from the disease than non-drinkers. Furthermore, drinking after diagnosis did not appear to impact survival rates either. In fact, breast cancer patients experienced a 25 percent lower risk of death from other causes during the eleven years they were followed.
During the study, the researchers also discovered there was another benefit to moderate alcohol consumption: the risk of cardiovascular disease in women with breast cancer was lower. Cardiovascular disease is a known contributor to the mortality of those who survive breast cancer. Studies show that women who drink 3 to 6 drinks per week before being diagnosed with breast cancer are also 25 percent less likely to develop heart disease.
Cancer Research UK is a strong proponent of reducing alcohol consumption to prevent all types of cancer. The organization supports the notion that it is not too late for heavy drinkers to reduce their consumption levels. The organization adds that a reduction does not mean having to quit altogether; drinking in moderation (defined as approximately one drink a day in the UK) is deemed acceptable.
While the Seattle study is getting worldwide attention, Bel Marra doctors concur with most oncologists who caution women not to view this as a license to drink. If alcohol consumptions are beyond the moderate level, women could be increasing their risk of breast cancer. Scientists don't completely understand how alcohol increases cancer risks, but they do believe it may have to do with the way alcohol breaks down in the body, changing into a substance that could cause genetic mutation.
Other medical experts also suspect that alcohol increases the production of the hormone oestrogen. This hormone is secreted by the ovaries and placenta, and stimulates changes in female reproductive organs. High levels of oestrogen could cause cancer cells to multiply quickly.
The researchers involved in the Seattle study say that despite the ongoing debate when it comes to alcohol and cancer, it would seem that breast cancer survivors can feel comfortable indulging in an occasional alcoholic beverage. Bel Marra doctors remark that this line of research will hopefully continue to evolve, in order to shed a more accurate light on the level of alcohol consumption that constitutes the tipping point between cancer protection and increased cancer risk.
(SOURCE: Newcombe, Polly A., et. al. "Alcohol Consumption Before and After Breast Cancer Diagnosis: Associations With Survival From Breast Cancer, Cardiovascular Disease, and Other Causes." Journal of Clinical Oncology. Web. 18 Apr. 2013.)
Bel Marra Health is the maker of "Liver Rescue," a high-quality nutritional supplement that helps the body remove toxins, fights fatty liver development, supports healthy liver function and incorporates ingredients used by clinicians to treat potentially lethal substances. All ingredients are backed with scientific evidence. Every product is tested for safety, quality, and purity at every stage of the manufacturing process. Furthermore, Bel Marra Health products are produced only in Health Canada approved facilities, going the extra mile to ensure that our health-conscious customers are getting top quality products. For more information on Bel Marra Health visit http://www.belmarrahealth.com or call 1-866-531-0466.