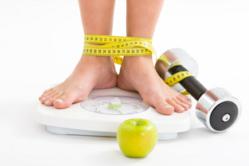 Knoxville, TN (PRWEB) December 04, 2012
After all the recent holiday feasting, women can find their minds and bodies reeling from overindulgence. Returning to healthy eating habits is not always easy, as leftovers are plentiful and women may be prone to stress and depression about overeating.
Brookhaven Retreat teaches women the principles of mindful eating: to eat when hungry, to be present with each bite of food consumed and to stop eating when hunger cues subside. These principles provide important guidelines to returning to healthy eating habits after the holidays.
After overindulging, women may feel a need to deprive themselves as a way to make up for excess consumption, but this habit is dangerous and emotionally self-destructive as it promotes restriction. Restriction contributes to negative emotional patterns that can harm mental health and destroy self-love, while mindfulness to the body encourages self-esteem and healthy habits.
Meals are an essential component of self-love as they are a part of the way we nourish our bodies. That is why Brookhaven Retreat focuses on the quality of food consumed and the importance of listening to internal hunger cues as part of the recovery process from anxiety, trauma and depression.
Brookhaven Retreat encourages a continued balance of fresh, seasonal food, plenty of liquids and moderate exercise after the holidays in order to nurture self-love and continued recovery from mental health issues.
After a period of indulgence, it is important for women not to dwell on feelings of guilt, but to choose healthy and mindful eating practices in order to best care for their bodies' physical and mental needs. When we treat our bodies well, our minds feel better. Brookhaven Retreat teaches women the mental health benefits of clean food and an understanding of the link between eating and emotion. In this way, women become aware of their self-image and bodily cues, and learn to love and nurture themselves.
About Brookhaven Retreat
Brookhaven Retreat is a women's treatment center nestled on a naturally beautiful 48-acre site secluded in the foothills of the Great Smoky Mountains. It has helped hundreds of women across the United States overcome depression, trauma, anxiety, substance use and a range of other behavioral health challenges. Brookhaven's Founder, Jacqueline Dawes, has predicated its gender-specific treatment on "healing emotional breakage" for women. In this way, she has established a sanctuary and a place where women can feel safe, secure and cared for by a staff of highly trained professionals.