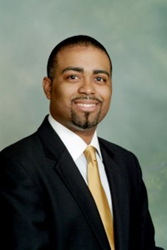 ... a solid learning and workforce development strategy will build capacity and effectiveness...
Atlanta, GA (PRWEB) April 02, 2013
On Monday March 25th, 2013, Laurie Genevish, host of Performance Difference Radio on Business RadioX®, was joined by Erick Allen, President and CEO of Level 4 Performance Inc. to talk about how a solid learning and workforce development strategy will build capacity and effectiveness that is aligned with the short term and long-term workforce needs of an organization.
For over 15 years Erick has worked in a learning and development capacity with Circuit City Stores Inc., The Tenn. Credit Union, Central Parking Corporation, and CareCentric.
In 2009, Erick started the professional services firm, Level 4 Performance Inc., providing workforce performance solutions to organizations that cannot make the investment into a full time learning leader or desire to supplement the workload of an already overburdened training staff.
This includes the strategy and development of organizational learning, succession planning and training as a revenue source.
Throughout his tenure at Central Parking and CareCentric Allen developed the first blended training programs for each company and launched the "Central Parking Online Academy" and CareCentric's "The Learning Track" incorporating several vendors in both the synchronous and asynchronous training space.
As CEO of Level 4 he has been instrumental in the strategic planning of training initiatives for a wide variety of public and private organizations. Erick is respected widely throughout the training and education industry and is a charter member of the elearning Technology Advisory Board of Learn.com, has various published articles in trade magazines such as Small Business Technology, HHP and others, and has presented at various national and international conferences including Centra Software Worldwide Users conference and WebEx Corporation user's conference, NAHC, Medtrade and various state sponsored Home Health conferences.
To learn more about developing a learning strategy listen to the complete interview on the Performance Difference Radio page for Business RadioX®
About Performance Difference Radio
http://theperformancedifference.businessradiox.com/
The Performance Difference is a weekly radio show hosted by Laurie Genevish on Mondays at 11:30am EST on BusinessRadioX.com. The show highlights companies' success strategies for hiring the right people and building employee growth and features Human Resources professionals, managers of recruiting firms and human development personnel. Topics covered include strategies that are working (and those which aren't) as well as trends in the industry.
Host Laurie Genevish is a skilled performance improvement professional with more than 15 years of assessment and learning experience. Her extensive expertise encompasses strategic development, design, implementation and facilitation of technical, employee and management development programs.
About Business RadioX® :
Business RadioX® provides a turnkey solution for business owners who want to leverage the power of internet radio to meet their best prospects, establish credibility for their organization and heighten the placement of their brand in search engines rankings. With a professional venue and a proven formula, Business RadioX® helps hosts podcast their shows and create a regular stream of dynamic content to share with their prospects and feed the search engines every week. Programs are recorded and streamed live to the internet from our studios in the greater Atlanta area. For more information or to hear a live show, visit: http://www.businessradiox.com.
###