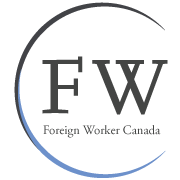 Many applicants are unaware of the rather frequent changes in the Canadian immigration system. This can be troublesome when it comes to submitting documentation or crossing the border.
Montreal, Canada (PRWEB) February 13, 2013
Effective at the end of January this year, Citizenship and Immigration Canada (CIC) restructures its applications processing network in the United States, again. Operational Bulletin 496, released by Citizenship and Immigration Canada in January officially announced the closure of 2 visa offices and the restructuring of its network in the U.S.This has been the second time that this has happened in the past six months, and changes to the system affect individuals who wish to travel, study, or seek temporary residence in Canada.
"CIC often does not communicate the changes clearly and directly those who are potentially affected, so many applicants are unaware of the rather frequent changes in the Canadian immigration system. This can be troublesome when it comes to border crossing or submitting documentation," says Marisa Feil, supervising attorney at FWCanada.
In this new wave of restructuring, CIC has decided to close down its offices in Detroit and Seattle. Individuals can no longer submit their applications to these two locations, and any delivery postmarked after February 5th, 2013 is to be sent back to its respective applicants. Similarly, applications in process will be either transferred to another office, or finalized in the current location. Specifically, applications for a Temporary Resident Permit (TPR), Criminal Rehabilitation, Authority to Return to Canada (ARC), or Permanent Resident Travel Document (PRTD), are to be deferred to the processing office in New York.
There are also changes to the visa office in Washington D.C. Although this office remains open, it only accepts applications pertaining to diplomats, government officials, and their family members. Submissions that are unrelated to any governmental entities are to be treated the same as applications that are sent to the Detroit and Seattle offices.
Future applications are mostly designated to the processing office in New York or in Los Angeles, depending on the type of application. Both locations are responsible for handling the majority of all applications. Individuals traveling to Canada with a criminal record, such as a minor DUI conviction, need to apply for a TPR and a Criminal Rehabilitation. Those who wish to return to Canada after facing deportation must obtain an ARC. The PRTD is designed for Canadian permanent residents whose permanent residence card has expired. Offices in New York and Los Angeles divide the their work load on two of the most common applications—Work Permits are issued in New York and Study Permits are issued in Los Angeles.
CIC also offers an online alternative for submitting applications for Work Permits and Study Permits, as well as applications for a Temporary Resident Visa (TRV), which grants the holder a temporary visit to the country.
Concern and confusion over delays among applicants who are in dire need to enter the country is, to some extent, inevitable. Nonetheless, CIC urges those who are affected and their representatives to refrain from contacting the visa offices during the time of transition and wait for further notification. While the worry remains, a bigger question is raised: how can applicants keep up with the frequent changes in the Canadian immigration system and avoid unnecessary trouble, such as submitting documents to a closing office?
A wise thing to do is to carefully follow through application instructions and read related news releases. Applicants who are unfamiliar with the immigration process are also strongly advised to find assistance from a Canadian immigration lawyer.
About FWCanada:
FWCanada is a Canadian Immigration Law Firm which provides expertise in immigration services such as Temporary Resident Permits, Criminal Rehabilitation, Study Permits and Work Permits. Marisa Feil and her team ensure that each case is closely evaluated to determine the most relevant program. For more information, contact FWCanada at 1-855-316-3555.