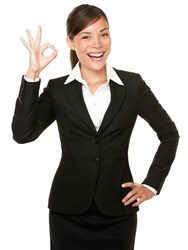 The right job interview prep is a make-or-break factor in your success in today's competitive market.
Dallas, Texas (PRWEB) February 27, 2013
Career Confidential recently surpassed 10,000 customers with 80 percent in the United States,10 percent from Canada, Australia, and United Kingdom, and 10 percent from 70 other countries. To celebrate this momentous accomplishment, the world renowned career coaching company is offering its Ultimate Guide to Job Interview Prep Kit. The kit is complimentary, and while visitors are downloading the prep kit, they can see Career Confidential's many other products and tools to help job seekers be a success in their job search.
Career Confidential Chief Executive Officer and Career Coach Peggy McKee designed the prep kit so candidates can walk into a job interview, as the most-prepared and impressive candidate. The Job Interview Prep Kit gives interviewees the confidence to get an offer.
"Between the current economic times and our ridiculously high unemployment rates, I think that candidates have to be more prepared than ever before—do more research, be more assertive, demonstrate their motivation, and go the extra mile in their follow up," McKee said. "The right job interview prep is a make-or-break factor in your success in today's competitive market."
The kit is a 20-page downloadable workbook that guides job seekers through every step of the pre-interview process. It includes how tos for researching the company, critical interview dos and don'ts, insightful questions to ask the interviewer, and powerful answers to interview questions.
"The truth is that most of the time, the very best-prepared candidate is the one who wins the job offer. Their preparation shows knowledge, enthusiasm, work ethic, drive, and so much more that is desirable to employers," McKee said. "But there are so many details to remember that candidates often miss critical elements and just don't do as well as they are capable of. This kit makes all the details of great job interview prep very easy."
To download a FREE copy of the Ultimate Guide to Job Interview Prep Kit, visit http://careerconfidential.com/ultimate-guide-to-job-interview-prep/.
Career Confidential is committed to getting the unemployed back to work in 2013. After assisting over 10,000 people get a job, Career Confidential has set a goal to get 10,000 more people their dream jobs in 2013. Career Confidential exploded in 2012 with a 94% growth rate over 2011 in a down economy.
Based in Texas, Career Confidential specializes in the techniques and tools needed for a job search to be successful. This product is a customized and proven system that gives job seekers the power they need to nail the job they want.
With the guidance of CEO Peggy McKee and CTO Carl Chapman, two nationally recognized experts in the field of job search training, Career Confidential was founded in 2009 so that the original product, The 30/60/90 Day Business Plan, could be distributed more widely among job seekers across the world. From that one product, they now offer over 30 products that teach techniques and tricks to help every job seeker to land that perfect job.