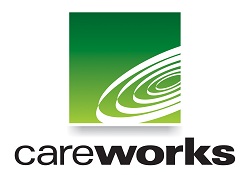 We are thrilled and honored to partner with Community Care of Central Wisconsin. CareDirector is a proven solution that will enable CCCW staff, the provider community and the people they serve to be better informed, more directly engaged and empowered
Reston, Virginia (PRWEB) April 05, 2013
CareWorks has announced that Community Care of Central Wisconsin, or CCCW, a managed care organization (MCO), has selected CareDirector as its new agency-wide information system. Based in Ireland with U.S. headquarters in Reston, VA, CareWorks is a global provider of care management software solutions for human services organizations. CCCW will use CareDirector to create a single record for each person they serve, incorporating information from every element of CCCW's support system into a central system. The new system will extend information sharing possibilities across all stakeholders (including staff, people served, families, external providers and interdisciplinary teams) helping staff to manage and deliver services as effectively and efficiently as possible. The contract is valued at $3.9M over five years.
The contract was announced during a St. Patrick's Day business luncheon in Washington D.C. to mark Ireland's strong commercial ties with the U.S. The event featured Ireland's Prime Minister (An Taoiseach) Enda Kenny and other distinguished guests. It was organized by Enterprise Ireland the government agency responsible for the development and growth of Irish enterprises in world markets.
Community Care of Central Wisconsin is a Managed Long Term Care Organization certified by the State of Wisconsin to deliver the Family Care Program to eligible residents of Langlade, Lincoln, Marathon, Portage and Wood counties. CCCW offices are located in Antigo, Marshfield, Merrill, Stevens Point, Wausau, and Wisconsin Rapids, with Stevens Point being the administrative center. Over 3,300 members are currently served by CCCW on a daily basis.
Membership in Community Care of Central Wisconsin is determined through a functional and fiscal eligibility determination and enrollment process conducted by the local Aging & Disability Resource Center (ADRC). Seniors and adults with either physical or developmental disabilities may be eligible for Family Care participation.
Community Care of Central Wisconsin is committed to supporting each individual member in identifying and meeting personal outcomes related to health, employment, community connections, self-determination, and personal well-being. CCCW values and strives toward collaboration with all Family Care Program stakeholders in making Family Care a success in north central Wisconsin.
CCCW was looking to upgrade from an internally developed information system in order to support the growing and increasingly complex needs of its organization. Through an RFP process, the state of Wisconsin solicited proposals for software solutions to support Long-Term-Care Managed Care Organizations (MCOs) across the state. Together with the State of Wisconsin's Department of Human Services, CCCW reviewed 14 vendor solutions, and after an 18 month product evaluation process, narrowed the selection down to three vendors. CareWorks was ultimately selected as the company best able to provide the products and services to meet CCCW's needs.
CareWorks' MCO software suite, CareDirector, is will support a whole organization approach to the delivery of services and goods to CCCW's members. CareDirector will manage the lifecycle of member cases, meeting the individual needs of the person, while providing a framework for consistency, service, responsiveness, efficiency, and caring. The new system will enable staff throughout the agency to better manage cases, streamline communications, more efficiently authorize and document services, and process invoices in a timely manner. A citizen portal will enable Central Wisconsin residents to apply and communicate online with staff, resulting in a reduced burden of paperwork and a shorter intake process. A provider portal will permit external providers to securely communicate with internal CCCW staff, in order to process applications, referrals, authorizations and services.
CareDirector will support the agency in managing registrations, referrals and in creating personalized service plans. Dozens of forms – such as functional assessments, care plans, service authorizations and risk management plans will be configured in the system, along with automated workflows, personalized dashboards, priority work queues and task reminders.
Tonya Harmon, CEO of CareWorks USA commented: "We are thrilled and honored to partner with Community Care of Central Wisconsin. CareDirector is a proven solution that will enable CCCW staff, the provider community and the people they serve to be better informed, more directly engaged and empowered."
For more information, please visit CareWorks at http://www.careworkssoftware.com and http://www.careworks.co.uk