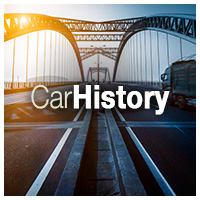 People can use our reports to make sure they never become a scam victim
San Diego, CA (PRWEB) May 07, 2013
CarHistory.us.org has changed the format of their public-records vehicle history reports to provide customers with more details in an easier-to-read format so they can avoid becoming the victim of a used car scam, company officials said yesterday.
"We realized that when it comes to avoiding a used car scam, people not only need more information, but they also want the information in an easy-to-understand report," a company spokesman said. "So we listened to what they had to say, and redesigned the reports in response."
The company says they track down customer feedback when people call up the company asking questions about the anti-scam reports, and then use that feedback to upgrade the quality of their reports over time.
"If there is any way we can help even one additional person avoid becoming a scam victim, it's worth it to us," the spokesman said. "Our database is large enough to accommodate nearly any bit of public record information relating to vehicles sold in North America."
The records will now show people the signs of the most common used car scams including odometer tampering, selling cars listed as totaled, stolen cars, and Craigslist scams.
"There are far too many people out there who get ripped off by people pulling a used car scam," the spokesman said. "People can use our reports to make sure they never become a scam victim."
The company said they are also researching new types of used car scams, and when they become aware of them will provide their customers with new scam avoidance information.
About CarHistory.us.org:
CarHistory.us.org was created to provide public vehicle records to clients across North America. With thousands of requests processed each day, CarHistory.us.org continues to grow as a reputable customer service resource. Visit CarHistory.us.org to chat with a live representative, call 1-877-888-0889, or email manager@CarHistory.us.org with any questions or concerns.