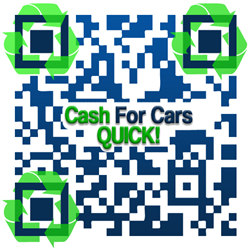 Get the most cash for cars and trucks in Riverside, Cash for Cars Quick is the #1 car and truck buyer in the city!
Riverside, CA (PRWEB) June 17, 2013
Due to an increase of new auto affiliates and partners in the Cash for Cars Quick Riverside CA network, the company is announcing the expansion of their offices in the area. The increasing popularity of the cash for cars company has prompted them to seek more business partners to assist with the removal and processing of junk or wrecked cars and trucks as well as older vehicles normally used for trade-ins at car dealerships. The expansion of its network means more Riverside area residents can get rid of unsightly junk vehicles, eliminate environmental and safety hazards, and get cash from old cars or trucks to use for new auto down payments. There are various reasons to get rid of old autos. First of all, junk vehicles that have been abandoned on properties are unsightly since rusting away with the weather. Secondly, such autos present environmental hazards as they release toxic waste during decay as well as present safety issues to children or pets from injury. Also, owners often lose a great deal of value on old vehicles by delaying the sale instead of the car or truck, the older it gets, generally the less it's worth. To find out about the new expansion of the local office, or to become an affiliate of the company click here.
Cash for Cars Quick provides a way to not only receive cash for eliminating ugly, older vehicles and preventing the risk of environmental contamination or injury, but to also acquire money that can be used elsewhere, or to get a more attractive deal on new car or truck. Residents will have even more chances to obtain fast service, elimination, and extra cash for used autos because of the addition of various car lots, towing companies, auto salvage businesses and more that are joining the Cash for Cars Quick's processing network. Most everyone is aware that dealing with a car lot usually results in the loss of value of trade-ins. However, most people wanting to get rid of an older vehicle are unaware of any alternative to trading them in. The company offers such a method for getting fair market value for old autos that were made 10 or even 20 years ago. Owners of such vehicles can contact the company and get fast service on a fair offer, and then use the cash for whatever they please. Residents that have old, junk autos sitting around on their property can also contact the junk car removal Riverside service to buy and dispose of their unwanted eyesores, thus cleaning up and improving their properties. The company will pay cash for any make or model of junk vehicle regardless of age. What's more, the auto buyer has a long history of dealing with and disposing of environmental automobile waste products, not only in Riverside, CA, but also nationwide. Therefore, sellers can trust that all auto waste products will be properly eliminated and disposed of according to area environmental guidelines both at the junk site, and during the salvaging process.
Cash for Cars Quick is a major nationwide buyer of junk autos, regardless if they run or not. Cash for old, junk, or wrecked cars and trucks can be provided to interested customers rapidly (in about an hour). The company's partner has extensive experience in dealing with and eliminating automotive toxic waste and prides itself in the cleaning up of properties across the U.S. The company can be reached by visiting their corporate website at http://cashforcarsquick.com/, or calling their toll free number of 888-862-3001.
Cash for Cars Quick's local office reaching customers by search engine optimizing their local services. The company continues its online presence by offering an instant quote over the phone, and regularly posts auto recycling information on the company blog and social media pages. By utilizing a local SEO company to promote the site, along with instant pricing, the company hopes to attract more Riverside California residents looking to sell their vehicle. To read more on the company's cash for cars Riverside Facebook page visit, http://www.facebook.com/CashForCarsRiverside
About the Company:
Cashforcarsquick.com is a growing cash for junk cars service that offers junk car recycling, and that provides a high return to the car and truck owners in Riverside and throughout the United States. The company and its partners follow environmentally friendly disposal practices to safeguard the future of the planet. To learn more about the cash for cars Riverside service visit the company website or call the corporate office.
Contact:
William Leonard
Phone: 888-862-3001
Email: info(at)cashforcarsquick(dot)com