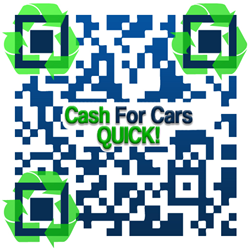 Get the cash you deserve from the Nation's largest car and truck buyer Cash for Cars Quick
(PRWEB) April 29, 2013
Cash for Cars Quick is well-known in all the major cities in the United States. They speak with hundreds of potential clients everyday looking to sell their cars or trucks. The company is heavy in online marketing and has released another marketing search term that they are targeting. The company has tracked "sell my car fast" conversions on Google Adwords and determined the search term is cost effective to try to optimize organically. Certain terms that are obtainable are cheaper to optimize over the long run than always paying for top position through PPC or (Pay-Per-Click). The company targets many related terms that will help drive more clients to the cash for cars company to further dominate the automotive buying industry. The CEO William Leonard was quoted, "When we started this business a few years back the first thing we noticed was the lack of customer service. People that are selling a car can get very frustrated, and we try to make a point to try and make it as easy of a process as possible." Cash for Cars Quick operates in hundreds of cities in the US, and is able to do so because of its extensive relationships with auto dealers and recycling companies. Many car and truck owners are shocked when they find out how much money that can make when selling a junk car. Some junk vehicle owners let their cars and trucks sit in their driveway not realizing the amount of cash they may be able to receive. To learn more about the cash for cars service offered by the company, or to sell a car visit, http://cashforcarsquick.com
The new marketing campaign targeting "sell my car fast" is just one of many variations of the term they will be targeting. Other terms such as "sell my car" and "sell junk car" and many others will be targeted as well. This will be done by writing articles about these types of services and the best way for a vehicle owner to achieve the highest price. When selling a car, the first thing to have in order is the paperwork. Having the title and registration makes it a whole lot easier to sell a car or truck; without these crucial items, individuals may find it difficult to find a buyer. These items help protect buyers from purchasing a vehicle that may be stolen. Once the paperwork is in order, the value is based on the year, make and model of the car or truck. It is no different when buying from a dealership, the same thing applies when selling to Cash for Cars Quick, they pay more for new more expensive cars and less for older less desirable cars. The important thing to remember is that they buy all cars and trucks whether they are running or not.
Cash for Cars Quick works with the best SEO professional to help with the automotive giant promote the message about the importance of utilizing a reputable car and truck buying service if a vehicle owner is considering selling their vehicle. The company continues its online presence by offering an instant quote over the phone, and regularly posts auto recycling information on the company blog and social media pages. By utilizing a SEO company along with instant pricing the company hopes to attract more older car and truck owners looking to sell their vehicle. To read more on the company's Facebook page, https://www.facebook.com/CashForCarsQuick.
About the Company:
Cashforcarsquick.com is a growing cash for junk cars service that offers junk car recycling and that provides a high return to the car and truck owners throughout the United States. The company and its partners follow environmentally friendly disposal practices to safeguard the future of the planet. To learn more about the fast cash for cars service visit the company website or call the corporate office.
Contact:
William Leonard
Phone: 888-862-3001
Email: info(at)cashforcarsquick(dot)com