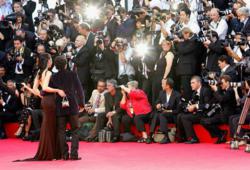 Getting celebrity autographs is easier than ever with CelebrityNook.com
Los Angeles, California (PRWEB) May 09, 2013
A team of veteran entertainment industry professionals have launched CelebrityNook.com, a website for celebrity autographs. Now fans have a way to contact celebrities directly for authentic signatures.
Getting celebrity autographs has always been a favorite pastime for sports memorabilia enthusiasts and fans of Hollywood actors – but autograph authentication has always been problematic. So the team at CN offer ways to contact a celebrity agent, manager, lawyer or publicist to get a real autograph without having to turn to online auctions.
Autographs for sale online are usually fake, so Celebrity Nook's resources to contact a celebrity directly offers fans assurance. How it works is simple: the team at CN has contacts that work in the world's top talent agencies, management companies and publicity firms – so getting real time and accurate information is first-hand, and the database is updated daily.
Contacting a celebrity directly, via an agent or manager, is the best way to reach a celeb because going through a fan site, for example, is risky – due to the fact that those sites are run by third party companies who produce celebrity signatures in high-volume.
ABOUT THE COMPANY
CelebrityNook.com was established by a team of seasoned industry professionals with decades of experience in mainstream Hollywood. With over 50,000 real-time and up to date addresses and phone numbers to celebrity agents, managers, production companies, lawyers, and publicity firms. The company offers a la carte services, so buyers don't need to sign up for a subscription, give personal information, or relinquish their credit card number. All information is guaranteed 100% accurate or your money back, so a search for celebrity autographs won't be done in vain. The database extends worldwide and contains addresses and phone numbers for actors, producers, directors, billionaires, high profile families, philanthropists, sports figures and other types of high net worth families.