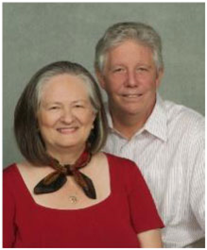 House cleaning is science, not magic
Chapel Hill, NC (PRWEB) October 15, 2012
Bruce and Sarah Vance, owners of Town & Country Cleaning based in Chapel Hill, NC and co-founders and principals of The Institute for Service Excellence (ISE) kick off the eduction at the 2012 Association of Residential Cleaning Services International (ARCSI) Convention in Chicago.
On Monday and Tuesday, October 15th and 16th, 2012, the Vance's will teach the ISE's House Cleaning Technician (HCT) class to residential cleaning companies from all around the U.S.A. The HCT course is designed to bring science, standards and best practices to the house cleaning industry.
The HCT class leads to a certification with the Institute of Inspection Cleaning Restoration and Certification (IIRC). The IIRC is the largest certifying body in the cleaning industry with 56,000 registrants in 32 countries around the world and it covers 26 certifications for everything from carpet cleaning to mold remediation. The HCT certification is the culmination of a roughly 5-year effort by a committee of experts in the cleaning and related fields to determine the latest advances in cleaning science and best practices.
The Vance's have a passion for helping residential cleaning companies across the country learn as Bruce Vance says, "House cleaning is science, not magic". Vance continues, "Too often cleaning staff and homeowners just grab a magic cleaning agent that comes with a lot of hype, but is light on information. The user all too frequently lacks any understanding of whether the product is appropriate for the soil or mess being cleaned or the surface, whether it is effective, or even whether it is safe for use in their home and for their health. With the introduction of so many sensitive materials into homes today, it has become increasingly important to choose safe and appropriate cleaning agents."
"At the same time", Sarah Vance continues, "increasing concern about antibiotic-resistant Super Bugs is forcing renewed attention to proper sanitation of critical areas such as kitchen counters and high touch-point areas like light switches and door handles."
Along with their colleagues at ISE, Bruce and Sarah Vance promote the science of cleaning and use of best practices. Bruce and Sarah hope to bring the professionalism of the cleaning industry to an entirely new level.
For more information about the House Cleaning Technician (HCT) and other courses, visit http://www.isetoday.com/Courses.aspx
About Bruce and Sarah Vance
Bruce and Sarah Vance, owners of Town & Country Cleaning and co-founders and principals of The Institute for Service Excellence are Institute of Inspection Cleaning and Restoration Certified approved instructors with a passion for empowering cleaning companies across the country.