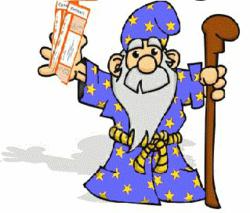 (PRWEB) February 04, 2013
Since Charlotte got an NBA team back in 2004, they have made the playoffs only one time, but this season they are looking to develop their young and talented players. The Bobcats are a young and developing basketball team, and the future looks bright. Fans get to go to every game and watch Kemba Walker, and Michael Kidd-Gilchrist develop into future NBA all stars. Tickets this year to the games haven't sold out and the stadium rarely fills to capacity, but this will change as the young stars continue to develop. The place to check out for the best deals on Charlotte Bobcats tickets is Whiztix.com. This website is a free to use ticket search engine, which helps fans compare multiple event ticket selling sites. Tickets to Bobcats home games at Time Warner Cable Arena aren't selling out leading to great resale prices way below face value of the seats. According to Whiztix.com, tickets to the Nuggets vs Bobcats game on 2-23-13 can be found for $ 8 dollars. Another great deal can be found when the Wizards travel to Time Warner Cable Arena on March 18, 2013; tickets to this game can be found for $2 dollars.
Charlotte Bobcats tickets are available for every home, and away game. Fans from all over the globe can see the Bobcats play and cheer their favorite team to victory. The Bobcats have 41 exciting road games giving fans from across the US 41 different opportunities to see their team play at another arena besides Time Warner Cable Arena. Bobcat fans from Philadelphia can see their team play the Philadelphia 76ers February 9, 2013 for only $6 dollars. The Bobcats also play the San Antonio Spurs on January 30, 2013 in San Antonio; tickets to this game going for only $3 dollars.
Other Cities the Bobcats will be visiting between January and April include San Antonio, Houston, Miami, Cleveland, Philadelphia, Indiana, Orlando, Los Angeles, Salt Lake City Utah, Sacramento, Portland, Washington D.C., Toronto, Boston, New York, Milwaukee, Memphis, and Detroit. Tickets to these games are selling fast, as ticket prices are extremely low and NBA fans want to watch this young talented team develop.