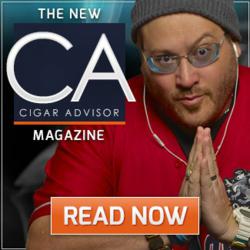 ...a topic that is quite sensitive to cigar collectors: the tobacco beetle.
Easton, PA (PRWEB) May 14, 2013
The all-new Cigar Advisor is an online cigar magazine that brings a fresh, irreverent, and down-to-earth perspective on all things cigars to thousands of smokers. In addition to educational cigar content and behind-the-scenes cigar industry articles from some of the business's top names, Cigar Advisor delivers an array of content about a variety of topics of interest to people who enjoy the cigar lifestyle. The magazine also features cigar reviews and ratings submitted by real smokers.
In the publication's latest release, Cigar Advisor columnist Jonathan DeTore adds to the magazine's extensive Cigar 101 section that provides numerous helpful tips for the enjoyment of premium cigars. His piece touches on a topic that is quite sensitive to cigar collectors: the tobacco beetle. Tobacco beetles are tiny insects that can hatch when cigars are stored in an over-humidified and too hot environment. These bugs chew holes through the cigars, and if left untreated, can destroy a large amount of cigars in a relatively short period of time.
DeTore's article provides detailed instructions on how to handle the issue of cigar beetles should a smoker experience an infestation. He explains how to safely freeze cigars that are potentially infested to eradicate eggs and larvae. He also tells readers about the conditions that can cause beetle outbreaks, and how to avoid them from happening in the first place.
People interested in learning more about this topic or other helpful tips & tricks for enjoying the hobby of premium cigars should visit CigarAdvisor.com.
About Cigar Advisor Magazine
Cigar Advisor magazine is a digital publication created for real cigar enthusiasts who love tobacco and live the lifestyle. Cigar smokers are passionate about almost everything they do - whether it's the drinks they savor, the food they devour, the cars and motorcycles they dream of, the sports they're fanatical about or the women they love, Cigar Advisor shares those passions with a razor-sharp edge, soaking up each day and experience as if it were our last. Find that passion and more on display at CigarAdvisor.com.