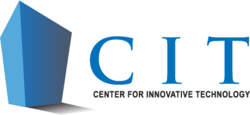 Herndon, Va. (PRWEB) December 04, 2012
The Center for Innovative Technology (CIT) announced today the Commonwealth Research Commercialization Fund (CRCF) FY2013 Request for Proposals (RFP). CRCF advances science- and technology-based research, development and commercialization to drive economic growth in Virginia, create and foster high potential technology companies, and strengthen collaboration and partnerships among academia, business and industry. CRCF awards contribute to the Commonwealth's overall plan to enhance economic development through technology research and commercialization.
Governor McDonnell and the General Assembly appropriated $4.8 million to the Fund for each year of the FY2013-14 biennium. Five programs are eligible for award during this solicitation: Commercialization, Facilities Enhancement Loan, Matching Funds, SBIR Matching Funds and STTR Matching Funds.
CRCF funding is available to public and private institutions of higher education, private sector businesses, research institutes, federal labs, and political subdivisions. Awards from the Fund further the goals and industry opportunities set forth the in the Commonwealth Research and Technology (R&T) Strategic Roadmap; eligible technologies include cyber security, energy, information technology, life sciences, modeling and simulation, and nuclear physics and are discussed in program-specific guidelines.
Proposals are due on January 18, 2013 and award announcements are planned for late April 2013. Applicants must submit a Letter of Intent (LOI) by December 17, 2012 to be eligible to submit a full proposal.
Details on the FY2013 solicitation are available on CIT's website at http://www.cit.org/service-lines/crcf/fy2013-solicitation/. Resources including webinars, FAQs and application checklists are also available at this site to assist applicants in the CRCF process. CIT staff are available for questions by emailing crcf@cit.org.
The FY2013 CRCF RFP follows two successful solicitations in FY2012. Forty-seven awards for $5.84 million were made to organizations across the Commonwealth representing academia, private sector businesses and research institutes. CIT monitors the progress of these projects and discusses outcomes and successes in an Annual Report submitted to the state. The FY2012 report can be viewed online at bit.ly/CRCFFY2012.
About the Center for Innovative Technology, http://www.cit.org
CIT is a nonprofit corporation that accelerates the next generation of technology and technology companies. CIT creates new technology companies through capital formation, market development and revenue generation services. To facilitate national innovation leadership and accelerate the rate of technology adoption, CIT creates partnerships between innovative technology start-up companies and advanced technology consumers. CIT's CAGE Code is 1UP71.
###