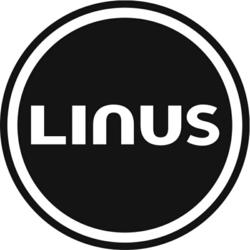 Bohemia, NY (PRWEB) June 19, 2013
On June 19, city bike designer Linus Bike comments on an article that discusses effective training methods to increase and maintain top performance when cycling.
According to an article on News-Press.com, focusing on endurance, speed and strength, particularly, will help cyclists ride for longer durations, at a faster speed, and allow them to expend less effort to remain injury free. Each factor is related to a cyclist's individual cycling goals. For example, cyclists who race long distance will focus more on endurance as opposed to speed and vice versa.
The article recommends that endurance is the first part of training a cyclist should focus on. It is developed by gradually increasing the time a cyclist spends on their bike. To remain injury-free, it is recommended that cyclists work towards endurance at a gradual pace. Slower progress will help build up endurance.
Speed is the second recommended part of a cyclist's training. This is particularly important for those who compete in cycling races, which obviously requires cyclists to be fast in order to surpass their competitors. Focusing on the rhythm and rotation will significantly increase a cyclist's speed.
Strength is the last component to improving cycling performance. Leg strength training will allow cyclists to pedal without tiring. The articles goes on to say that upper body strength is important too because it helps with balance.
Jason Latty, a representative for Linus Bike, a city bike designer, emphasizes the importance of training. "Proper training is required to advance your cycling skills while keeping your body healthy and most importantly, injury free. This will ensure a long-lasting cycling career."
Linus Bike is a California-based bicycle manufacturer that specializes in creating vintage style city bikes and commuter bikes. Not simply a bicycle company, Linus Bike sells a complete line of accessories for the environmentally conscious and for those who have a fondness for European style bicycles and the great tradition of European cycling.