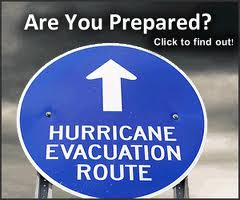 Now is the time for property managers to review the integrity of their building(s) and ensure they have adequate insurance coverage - Marc Nuzzolo, CNLBank's Property Management Business Line Manager
Boca Raton, FL (PRWEB) May 07, 2013
While it doesn't offer the excitement that comes with the beginning of football season or baseball's opening day, June 1st holds a very high significance for Florida's property managers who maintain the tens of thousands of gated and multi-family communities located throughout the state. Yes, June 1st is the start of the hurricane season.
Even though the last storm to collide directly with the Sunshine State was Hurricane Wilma in 2005, several other storms have caused significant damage over the last few years. It is critical for Floridians to be prepared in the event of a severe weather event.
"Now is the time to review the integrity of a building," states Marc Nuzzolo, CNLBank's Property Management Business Line Manager. "If a building is at risk right now, it's better to have things repaired prior to a storm and avoid having to deal with a larger problem."
According to the New York Times, Florida ranks second to California for containing the highest number of gated communities. "Because these communities in their contemporary form first began in retirement areas, they are most common in the sunbelt states of the Southeast and Southwest," Edward J. Blakely, NY Times Reporter.
So in anticipation of the 2013 hurricane season, while Florida residents stock up on water, batteries and non-perishables, CNLBank's Property Management Business Line Manager, Marc Nuzzolo is offering advice for Florida's property managers.
CNLBank offers these preparedness tips for Florida's property managers:

Compile an emergency contact and information list that you can distribute to your tenants or homeowners if a storm is approaching. This should include the nearest hurricane shelter, a map of evacuation route(s), and numbers for the local police and fire departments.
Encourage your tenants or homeowners to make their own emergency info list and collect them. This can include their contact numbers, plan of evacuation, and any property or renter's insurance information.
Encourage your tenants or homeowners to prepare an emergency kit with at minimum a first aid kit, flashlight, batteries, battery operated radio, water, and canned food.
In the case of an actual hurricane, do the following:
In severe cases, recommend tenants or homeowners fill their bathtub with water in case of a shortage.
Due to fire hazards, remind tenants or homeowners not to use candles. Make sure you turn off the main gas valve, install storm shutters or plywood on windows, and elevate appliances and furniture, especially in lower floors and basements in case of flooding.
Nuzzolo strongly encourages property managers to inspect their buildings' roof, windows and shutters. Specializing in the property management sector, Nuzzolo also urges all property managers to check that they have adequate insurance coverage and that their financial institution is provided with an updated copy of the property's insurance policies.
"After a storm hits its usually too late, everyone is busy and prices go up," states Nuzzolo. "That's why it is so important to be prepared – and this includes being appropriately insured."
The passage of Hurricane Wilma in 2005 left hundreds of severely damaged multi-family complexes with a total impact of statewide damage reaching $20.6 billion - the fourth costliest tropical cyclone in United States history. CNLBank is urging all Floridians to be prepared this hurricane season and to stay safe!
To connect with a CNLBank professional regarding financial services for your property management company please visit http://www.cnlbank.com to identify a Florida-based office in your geographical area.
About CNLBank
CNLBank, $1.2 billion state-chartered commercial bank, is one of the largest banks headquartered in the State of Florida, offering clients an experienced relationship management team with deep roots in the communities we serve. The bank operates 16 full-service banking offices throughout the state with robust lending and depository capabilities, sophisticated treasury and property management services and excellent customer care. For more information visit CNLBank on the web at http://www.cnlbank.com.