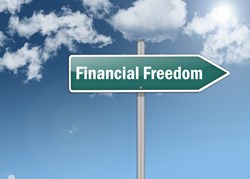 Marietta, CA (PRWEB) May 07, 2013
Pete Asmus and Ivan Oberon the Co-Founders of Coast to Coast REIA started the company in November 2012. The first meeting happened on December 18, 2012. Pete realized how much help these people need when speaking to them. "Most of them do not realize or do not have an idea on how to invest in real estate", Pete said. Since then, they are both determined to help people and provide everyone opportunities and expert knowledge on how to invest in the real estate industry.
Pete Asmus and Ivan Oberon have multiple projects going on, from 12 rehabs in Indy, Pete's book "Forcing your Dreams into Reality" to starting a community project called REACH; which stands for Real Estate Associations Creating Hope. This project is targeting Group Home teens that are about to turn 18. Coast to Coast REIA is determined to create an environment that will connect people to collaborate on opportunities, expand their knowledge, and help their members find solutions of the differing markets while they achieve financial freedom at the same time.
The company is determined to create a vast mastermind network so they are able to promote, lift up, and educate people from different walks of life. The vast mastermind network that the company aims to create will enable them to bring more value to members by putting them in contact with each other and create unlimited available resources. The company is eager to help every member grow to be the best that they can be.
Anyone interested in learning about real estate investing and how to make it, are free to join Coast to Coast REIA. Every person in our group has the opportunity to take what they are doing to the next level. Coast to Coast REIA is now serving 10 states with over 1100 members comprising 32 chapters.
"Make Real Connections, one's that will change you, slam you against the wall and take you to the next level. You want people around you that will catapult you so far in the stratosphere all you see are stars." – Pete Asmus
Sense Financial Services has been committed to educating consumers about the retirement options available to the self-employed and small business owner. The Individual k or Solo 401k is an IRS-qualified plan that offers more options to participants than traditional 401k plans. The high contribution limits allow participants to contribute up to $51,000 per year if under the age of 50. Those who are age 50 and above can contribute up to $56,500 per year to the Solo 401k. The plan can be used to invest in real estate as well as other non-traditional assets, such as notes, tax liens and tax deeds, and precious metals. Participants of the plan have checkbook control and can make investment decisions without custodian consent.
About Coast to Coast REIA:
Coast to Coast Real Estate Investment Association is a nationwide advocate for real estate investing. The company is focused on forging education, providing opportunity, and connecting its members to multiple strategic partnerships in the industry of Real Estate in order to catapult their investing career.
For more information, please visit: http://www.c2creia.com
About Sense Financial Services:
Sense Financial is California's leading provider of retirement accounts with "Checkbook Control": the Solo 401k and the Checkbook IRA. Over the years, they have assisted hundreds of clients obtain checkbook control over their retirement accounts while providing them with the ability to invest in virtually any investment class, including real estate, private lending, mortgage notes and much more without the need for custodian approval.