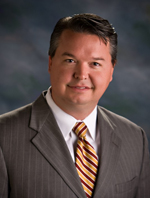 Hopefully, this verdict will provide some measure of relief after the ordeal that this family has gone through.
Fort Wright, KY (PRWEB) April 27, 2013
The nationally known product liability law firm of Schachter, Hendy & Johnson has won a $7.24 million verdict in federal district court on behalf of a now 11-year-old Kentucky girl and her family who claimed they were knowingly sold a defective Advanced Bionics HiRes90K cochlear implant that caused the girl to suffer electrical shock and emotional distress.
The jury verdict in the case (No. 3:11-cv-00450-TBR), which was returned on April 18, 2013 in the U.S. District Court for the Western District of Kentucky, included $6.25 million in punitive damages and $994,000 in compensatory damages.
"As we alleged in our lawsuit, this child was exposed to excessive moisture that seeped into the device, and in turn, caused her to suffer shock, convulsions and serious emotional trauma," said Ronald E. Johnson, Jr., a veteran Kentucky product liability attorney who represented the plaintiffs. "Hopefully, this verdict will provide some measure of relief after the ordeal that this family has gone through."
The HiRes90K is a cochlear implant, or "bionic ear." It is surgically implanted in the skull of a child who is deaf or hard of hearing. Wires attach the implant to a magnet. When engaged, the magnet can give the child the sense of sound.
In the complaint, Schachter, Hendy & Johnson alleged that the cochlear implant that the girl received in her head in 2006 was defective, and that the manufacturer unreasonably exposed the child to electrical shocks that threw her to the ground and led to vomiting and convulsions.
The device needed to be surgically removed in an operation that lasted seven hours, the lawsuit alleged.
The manufacturer of the HiRes90K cochlear implant is Advanced Bionics. Switzerland-based Sonova Holding AG acquired the company in 2009. The company has denied wrongdoing and issued a statement to announce that it was considering an appeal of the verdict.
According to Bloomberg News, the HiRes90K ear implant was voluntarily recalled in both 2004 and 2006, while the FDA cited Advanced Bionics in 2007 for failing to get approval for a new supplier of a component that was intended to keep moisture out of the device.
Bloomberg News reported that more than 1,000 of the devices have malfunctioned, giving it a failure rate of 40 percent.
Johnson said that any family whose child received the HiRes90K cochlear implant, particularly those implanted between 2003 and 2007, should seek assistance from an attorney to learn more about their legal rights and options.
About Schachter, Hendy & Johnson
Schachter, Hendy & Johnson represents clients in Kentucky and across the United States in product liability claims involving defective medical devices and dangerous drugs, including defective cochlear implants. The firm is located at 909 Wrights Summit Parkway, Suite 210, Fort Wright, KY 41011. The local phone number is (859) 578-4444. To learn more, call the firm's toll-free number at (888) 606-5297 or submit its convenient online form.