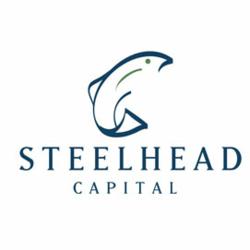 We've got this small problem called our national debt along with higher taxation legislation coming on board. Where do you think we're at? Are we weathering through this or do we still have some work to do?
San Francisco, CA (PRWEB) May 02, 2013
Peter Slaugh of Steelhead Capital hosts this insightful commercial real estate investment podcast with industry expert Dan Fasulo of Real Capital Analytics. Highlights include discussion of current market trends, the return of the CMBS markets and timely deal-making insights for commercial real estate investors nationwide.
Real Capital Analytics is a research and consulting firm, headquartered in New York, with offices in San Jose, California; London, England, and Singapore. RCA's core business is tracking the sale and recapitalization of every significant commercial property, both in the United States and around the world.
Peter Slaugh founded Steelhead Capital – a San Francisco-based commercial mortgage banking platform – in 1998. Prior to founding Steelhead Capital, Mr. Slaugh originated commercial loan transactions for all property types at GMAC Commercial Mortgage.
Over the last decade, Mr. Slaugh has originated well in excess of $3 billion in commercial real estate debt, mezz debt and equity transactions. His extensive knowledge of the capital markets significantly enhances the his clients' ability to aggressively leverage acquisition and renovation costs in order to maximize investor returns.
About Steelhead Capital:
Since 1998, Steelhead Capital, Inc. has been a premier provider of commercial real estate loans and advisory services for commercial real estate investors. Steelhead Capital brings an extensive network of lending sources, structured finance experience with a focus on acquisitions, and a clear commitment to personalized customer service for investors financing properties in any of the 50 states.
Investors and media members interested in these market insights may download the full podcast online online. Mr. Slaugh may be contacted for more information at 1-800-713-9220 or online at SteelheadCapital.com.