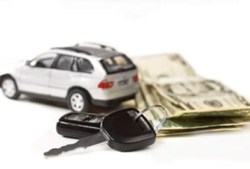 CAL explains better than most that knowledge is power.
Seattle, Washington (PRWEB) June 20, 2013
Knowing what it's like to purchase clunkers that were supposed to be hot rods, Complete Auto Loans offers pertinent advice to anyone shopping for used cars in their latest article. In an no-nonsense way, they explain why certain strategies pay off when looking for a decent pre-owned vehicle.
CAL explains better than most that knowledge is power. They suggest, for instance, getting vehicle history reports, saying "Detailed vehicle history reports can reveal critical information about the car you are interested in. That information can warn you before you purchase a vehicle that is going to cost thousands extra in repairs. The car you're interested in may be seductively shiny on the outside but secretly hiding a history of damage." They are sure to include links in their article as well, showing were vehicle reports can be found online.
Though few people would let it happen, CAL also mentions that an aggressive salesman pushing a sale is the hallmark of a bad deal. This isn't as big of an issue nowadays, but still it is advice worth heeding. There are, after all, places that still use these tactics, so keeping one's wits about is always a good idea.
About Complete Auto Loans:
CAL provides bad credit auto loans online. Their unique finance platform can accept 100% of applicants, regardless of poor credit or even bankruptcy. By visiting http://www.completeautoloans.com, consumers are able to find the ideal loan for their personal financial situation, all through a quick and easy online process.