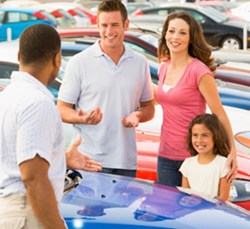 Credit report errors, CAL says, are not unchangeable, and in fact can be fixed.
Seattle, Washington (PRWEB) June 17, 2013
Complete Auto loans has released an article titled "Credit Report Errors and Bad Credit Auto Loans" that delivers key insights into the issue of credit report errors. CAL often publishes these small guides, hoping that anyone who reads them will be able to make informed decisions about their car purchases.
In this latest article, they make a great point that, "Alarmingly, many people have trouble getting a loan not because they made mistakes or spent their money irresponsibly, but because there are errors in their credit report. Whether it's an address that doesn't match that serves as a red flag or a poorly transposed number that makes your credit history appear worse than it is, mistakes in credit reports affect more people than many suspect, making bad credit auto loans even less pleasant to deal with."
Credit report errors, CAL says, are not unchangeable, and in fact can be fixed. One would never know if they did have some of these common mistakes if they did not check their credit report; without doing so, errors can be detrimental even if they are not known.
The article mentioned here and many more are freely available on their website at http://www.CompleteAutoLoans.com.
About CAL
CAL provides bad credit auto loans online. Their unique finance platform can accept 100% of applicants, regardless of poor credit or even bankruptcy. By visiting their site, consumers are able to find the ideal loan for their personal financial situation, all through a quick and easy online process.