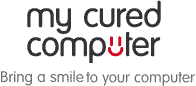 The "FBI virus" is a particularly inventive computer virus because it takes advantage of the victim's impulse to obey the law and cooperate with authorities.
Moreno Valley, CA (PRWEB) January 23, 2013
The internet has revolutionized the world and introduced the information age, but it is not without its dangers. Computer viruses have been a threat to personal and national security for years, and they become exponentially more sophisticated over time. Fortunately, one of the latest, most widespread, and most potentially devastating computer viruses can now be cured through the proper application of the latest anti-virus technology. Mycuredcomputer.com recently announced that it has developed one of the most efficient, inexpensive, and convenient ways to permanently cure the "FBI virus," providing a new approach to computer repair Chicago residents and businesses have found to be a saving grace. In terms of computer repair Los Angeles has one of the largest demands, and LA victims of the "FBI virus" are particularly grateful for this new repair service. As other cities across the country make use of this new cure, the "FBI virus" is likely to be completely wiped out.
The "FBI virus" is a particularly inventive computer virus because it takes advantage of the victim's impulse to obey the law and cooperate with authorities. During startup, this virus posts an error screen claiming that the user has committed some type of violation of copyright law. Most versions of the virus threaten to lock the computer unless a fee is paid within a certain time frame. The virus attacks the hard drive and startup functions, rendering the computer useless. Victims of this virus tend to be understandably concerned, even panicked. Some even call the Federal Bureau of Investigation to plead their case and try to explain that they did not intend to violate the law. In addition to the damage to the computer, the emotional stress caused by the virus makes it a particularly vicious creation.
In response to this latest attack upon the public, Mycuredcomputer.com has created new methods to cure this virus and return computers to full functioning. In most cases, the service can be provided remotely, entering the computer, running the appropriate cleanup software, and allowing the user to enjoy a full return to computer use within an average of one or two hours, all without having to leave home.
A representative from Mycuredcomputer.com explained, "Many internet users who try to investigate cures for this virus will find supposed fixes that they can do themselves. Unfortunately, the methods provided tend to provide only partial help, or no help at all. Most Americans today have their whole lives on their computers. When a virus like this strikes, it should not be taken lightly. The smartest thing to do is to get professional help. We have developed methods by which we can actually fix the computer remotely a good deal of the time, so you don't even have to leave the house. For a very reasonable price, you can have a sure, permanent fix, and get on with your life."
About Mycuredcomputer.com
Mycuredcomputer.com has earned a reputation as one of the providers of computer repair Chicago residents prefer, and their reputation is growing nation-wide. Due to their inexpensive services to permanently fix the "FBI virus" through remote computer repair Los Angeles businesses and private citizens have turned to them as one of the best choices for computer emergencies. For more information, please contact Mycuredcomputer.com.