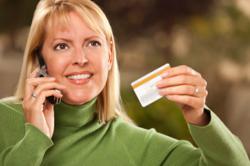 Concourse – Disputes represents many years of research and development focused on creating a solution that allows companies to cost-effectively track, manage, and resolve disputed transactions.
Omaha, NE (PRWEB) February 11, 2013
Baldwin Hackett & Meeks, Inc. (BHMI), the creator of the Concourse Financial Software Suite™, is showcasing the unique ability of its Concourse – Disputes™ software product to help companies overcome the complicated and cumbersome process of managing disputes for electronic payment transactions. This solution is a powerful workflow engine that automates and manages the disputes lifecycle from initial claim entry to final resolution.
A current challenge in the payments industry is making the management of dispute activities, such as chargebacks and adjustments, less time-consuming and costly. Concourse – Disputes allows transaction participants such as issuers, acquirers, and third-party processors to successfully and cost-effectively manage dispute claims for any transaction type including debit, credit, ATM, POS, and mobile transactions. These companies can obtain an instantaneous return on investment with Concourse – Disputes because it allows them to do the following:

Leverage more efficient teams that can handle higher volumes of claims because the system streamlines the disputes management process.
Eliminate the need for costly network regulation expertise because network-specific rules can be pre-configured and maintained in the system.
Reduce the number of penalties and financial write-offs because the system assures all workflow steps and deadlines are met.
Obtain stronger customer loyalty because every dispute claim is processed quickly and reliably.
Below are key features of Concourse – Disputes that allow companies to achieve excellence in tracking, managing, and resolving dispute claims:
Centralized Transaction Repository & Browser-Based Viewer
Concourse – Disputes automatically retrieves, loads, and links together transaction data from all transaction sources in a centralized repository. As a result, a complete lifecycle view of each transaction is available immediately, eliminating the need for cumbersome research on a disputed transaction. The system also provides internal users and external clients real-time access to this data via a secure, PCI PA-DSS compliant browser-based viewer – enhancing productivity and improving customer service.
Pre-Configured Network Rules
Concourse – Disputes can be pre-configured and updated when needed with rules-based dispute plans that ensure all card association, network, and federal regulations such as Regulation E and Regulation Z are enforced. This includes reason codes, day limits, amount limits, and sequential dispute actions. As a result, companies no longer have to use valuable resources to stay up-to-date on complex industry regulations.
A powerful workflow engine guarantees no steps are missed, each step is completed in the correct order, and all deadlines are met. Concourse – Disputes includes the business logic that ensures dispute actions are based on network-specific rules. It also allows company-specific processing steps to be injected into workflows, such as supervisory approvals.
The system includes intuitive work queues that allow disputes management personnel to successfully manage workflow steps. The system guides a user to the next appropriate action. As a result, users can successfully manage each dispute claim without the need for extensive disputes training.
Automated Alerts & Notifications
Concourse – Disputes automatically sends advisements and reminders via e-mail. Advisements provide notifications to appropriate users when events occur, such as a chargeback being created or an attachment being added. Reminders are generated for time-sensitive events that are at the beginning or nearing the end of their availability window. These automated notifications ensure that all claims are being properly managed and comply with time-sensitive, regulatory actions.
To streamline the management process, multiple disputes can be managed together as a case. This makes it easier to track a situation that is associated with more than one dispute.
Pre-Populated User Screens
Since all transaction data is located in the centralized repository, Concourse – Disputes pre-populates the appropriate screens with the original transaction data – enhancing productivity, eliminating redundant data entry, and reducing clerical errors.
Document & Forms Management
With Concourse – Disputes, there is no longer a need for manual paper handling. Internal users and external clients can attach documentation that can be linked to one or more disputes or cases. The system also interfaces directly with card association disputes systems such as Visa VROL and MasterCard MCOM, eliminating the need to upload documents and forms into separate systems.
Real-Time Monitoring & Reporting
System users will have up-to-the-minute access to summary and detailed information on all dispute activities, including outstanding disputes, settled disputes, future workflow steps, case activity, and analyst productivity. Predefined reports can be downloaded into PDF, text, CSV or spreadsheet formats. In addition, all data is stored in an open database that is compatible with ODBC- or JDBC-compliant report writing tools, so unique reporting needs can be easily met.
"BHMI recognizes the need in the electronic payments industry for a comprehensive disputes management system that allows companies to automate time-consuming tasks and reduce the risk of costly financial write-offs associated with dispute claims," said Susie Swenson, Concourse Product Manager. "Concourse – Disputes represents many years of research and development focused on creating a solution that allows companies to cost-effectively track, manage, and resolve disputed transactions. As electronic transactions continue to increase, Concourse – Disputes has the right feature set to allow companies to achieve significant operational and cost benefits."
ABOUT BALDWIN HACKETT & MEEKS, INC.
Baldwin Hackett & Meeks, Inc. is the creator of the Concourse Financial Software Suite™ – a powerful PCI-compliant back office software solution specifically designed to manage electronic payment transactions including credit, debit, POS, ATM, mobile, and prepaid. With user-configurable business rules, an online transaction repository, and a continuous processing architecture, Concourse proactively assesses and allocates fees for all business relationships, settles and reconciles all transaction types, and automates disputes processing. Concourse also has a user-friendly, browser-based transaction viewer and extensive reporting capabilities. For more information, please visit http://www.concoursefinancialsoftware.com.